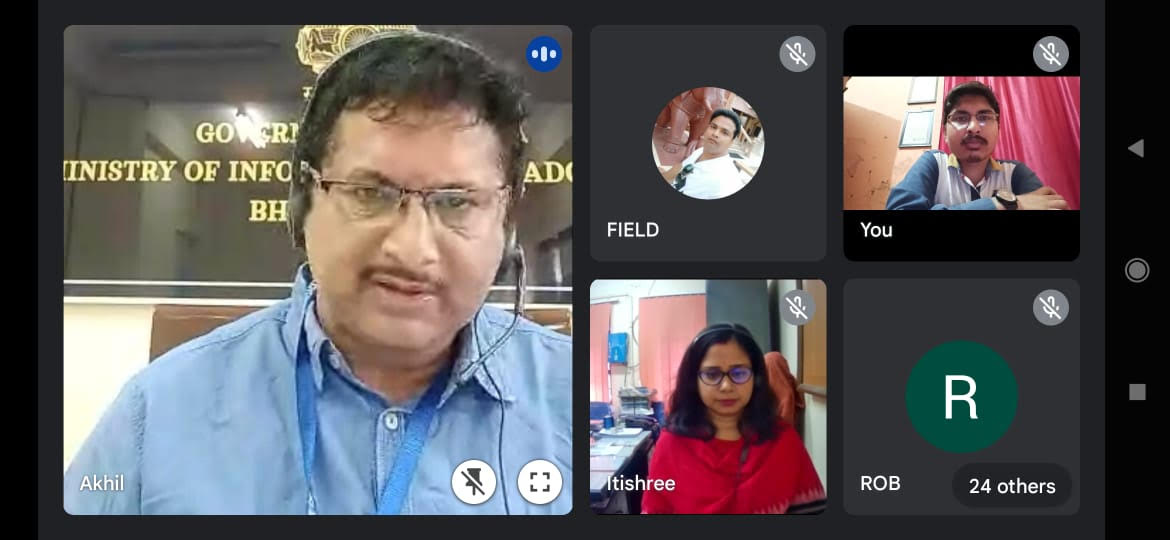 Bhubaneswar: Transformation, progress, development, growth largely depend up on the advancement of technology.
This was reiterated by the panellists during a virtual discussion on the theme Technology and Sustainable held on the occasion of National Technology Day by the Regional Outreach Bureau(ROB), Bhubaneswar.
ROB is a unit of Ministry of Information & Broadcasting, Government of India, Bhubaneswar.
Participating in the event Joint Commissioner (Road safety), Sanjay Kumar Biswal stated that different technologies are being adopted by the Government of Odisha to prevent road accidents and erroneous driving.
Senior Technical Director Dr. Pabitrananda Patnaik elaborated in detail about the various measures to ensure IT security.
Asst. Prof. Dr.Pallabi Mishra from Utkal University stated that technology has brought out a sea change in the field of agriculture, health, artificial intelligence and other arenas.
Additional DG of ROB Akhil Kumar Mishra highlighted the objective of the National Technology day while Itishree Singh Rathaur, News Editor of AIR, Cuttack moderated the session which witnessed the participation of people from different section.