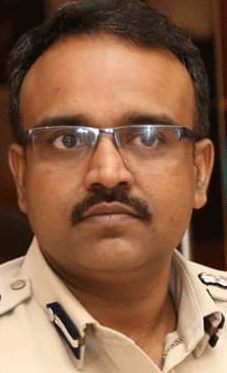 Cuttack: While Top Cop Ashish Kumar Singh, Commissioner of Excise  has been hyperactive in enforcement activities, Team Excise Odisha is calling shots in spearheading enforcement and raids across the State.
A Team of Excise officials on Thursday seized 47 silver bricks weighing over 100 KG, silver ornaments packed in 19 packets and Rs 14 lakh in cash from a car near Tangi toll gate in Cuttack district.
The Team Excise Odisha have seized the valuables during a regular check up to detect smuggling of ganja from Odisha.
The Excise Officials said they intercepted the vehicle acting on information that contraband ganja is being smuggled in the car but during the search of the vehicle, they found the silver bricks, ornaments, some documents and cash kept in several secret chambers of the vehicle.
The silver bricks were packed in paper and stored inside a secret chamber in the back seat of the vehicle. Officials suspected that the car was designed to smuggle gold and silver and used for smuggling earlier also.
Sources said officials are trying to know whether there are any gold bricks in it. The Excise officials also detained two persons including the driver of the vehicle and interrogated them.
The accused said the vehicle was on its way from Aska to Kharagpur. Earlier, he had transported 50 kg silver ornaments and bricks to West Bengal.
The GST and Income tax officials have been informed and they would try to find out the root of the trade, the Excise officials informed.
"We are investigating the case. If the ornaments and silver bricks were being transported illegally, heavy tax and penalty will be imposed," said a GST officer.
Notably, Excise Commissioner Ashish Kumar Singh had instructed all Superintendents of Excise & EI EB Units to strengthen & enhance the enforcement measures and conduct frequent raids against the illegal manufacturing, distributing and sale of illegal liquor and NDPS items in the State in this festive season. So, frequent raids are being conducted at various locations throughout the State.