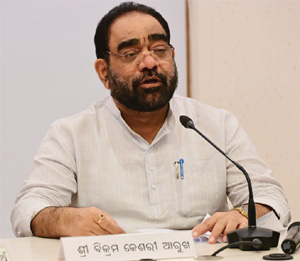 Bhubaneswar: After holding discussion with the State Government, the primary school teachers have announced to call off their protest, which was started on September 8.
"The state government has sought time to consider our demands. Expressing our confidence in the government's assurance, we have decided to call off our agitation," said Charulata Mohapatra, Secretary General of All Utkal Primary Teachers' Federation.
The federation took this decision after holding a meeting with the Inter-Ministerial Committee led by Finance Minister Bikram Keshari Arukha this afternoon.
During the meeting, the Government held a discussion with agitating primary school teachers and appealed to them to withdraw their protest.
"Demands of the All Utkal Primary Teachers' Federation were discussed in detail at the meeting. The School and Mass Education department has been directed to examine their demands and take appropriate action in the coming days," Shri Arukha told reporters.
Stating that the State Government is actively considering their demands, the Minister Finance had requested the teachers to end the protest and join duty.
Demanding abolition of the contractual appointment system, hike in grade pay and restoration of the old pension scheme, over 1.30 lakh primary school teachers have been staging protests since September 8.