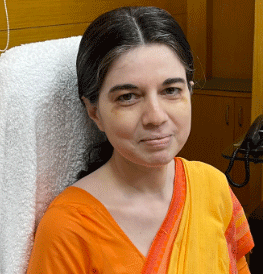 Bhubaneswar: With an aim to provide emergency medical care to road accident victims, the State Government has notified 89 Government-run healthcare institutions as Trauma Care Facilities (TCFs) across the State.
Secretary Health & Family Welfare, Shalini Pandit was pursuing the matter sincerely. Accordingly the Department of Health and Family Welfare has issued a notification in this regard.
As per the notification, SCB Medical College and Hospital, Cuttack, MKCG Medical College and Hospital (MCH) Berhampur, VIMSAR Burla, TCF Panikoili in Jajpur and Capital Hospital, Bhubaneswar have been declared as Level-I Trauma Care Facilities.
Similarly, the new medical colleges at Koraput, Baripada in Mayurbhanj, Bolangir, Balasore, Puri, Keonjhar, Sundergarh and Kalahandi have been designated as Level—II TCFs.
As many as 76 other hospitals including district headquarters hospitals, sub-divisional hospitals, community health centres have been declared as Level—III Trauma Care Facilities. Any other upcoming medical college will be treated as Level-III TCF, said the notification.
Meanwhile, the Health Department has sought over Rs 19 crore crore fund from Odisha Mineral Bearing Area Development Corporation (OMBADC) for upgradation of the Medical College and Hospitals in Keonjhar and Sundergarh to TCF. The Department has sought Rs 9.53 crore for each hospital.
In December last year, the Department in-principle approved establishment of 55 Trauma Care Facilities in the existing health facilities along the National Highways. Prior to that, the State Government had established 33 TCFs through in 2018.
For further strengthening Government has empanelled 18 corporate hospitals with level-I trauma care facility in the State for providing cashless treatment to trauma victims due to road traffic accidents in the first 48 hours.