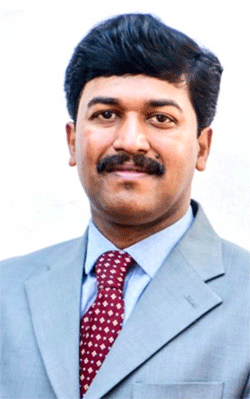 Bhubaneswar: Ace Mandarin Dodda Venkata Swamy is appointed as new Chairman of Marine Products Exports Development Authority (MPEDA), Kochi.
MPEDA is the Nodal Agency for promotion of the export of marine products under the Ministry of Commerce.
Department of Personnel & Public Grievances has notified the appointment of Mr.Swamy.
Mr.Swamy, an IAS Officer of 2001 Batch having expertise in export industry, economic development, public finance, and other developmental sector is known for his efficiency and dynamism.
A Master in Public Administration (MPA) from John F Kennedy School of Government, Cambridge, Harvard University, Mr.Swamy is now serving as Development Commissioner Cochin Special Economic Zone (CSEZ).
Mr.Swamy as Development Commissioner CSEZ since 2019 has been creating additional economic activity, promoting exports of goods and services.
Mr.Swamy has facilitated exports worth Rs.1,50,000 Crores and the country has been benefitted greatly.
With such an expertise and export in Export Promotion, Mr.Swamy's appointment as Chairman MPEDA, the organization is all set to benefit hugely, said a senior official in the Ministry of Commerce & Industry.
MPEDA was set up in 1972 with the objective of developing the marine products industry with special reference to exports from the country.
India exported marine products worth USD 7760 Million during 2021-22, which is an all time high.
Odisha, a major exporter of seafood will be greatly benefitted with the appointment of Mr.Swamy, who belongs to Odisha Cadre and has been serving the State for last 20 years.
Seafood Exporters from Odisha are pinning great hope on Mr.Swamy, who is known for his dynamism and helping attitude for the Export Industry.
Interestingly another IFS Officer of Odisha cadre K S Pradeep has recently joined as Secretary MPEDA.
Mr.Pradeep is an IFS Officer of 2011 Batch, who has served as Divisional Forest Officer (DFO) is several Forest Divisions in Angul, Kandhamal and other districts.
He has also served as Executive Director of Odisha Mining Corporation (OMC), which is the Major PSU of the State, engaged in Mining Industry and Exports.
So the Team of Mr.Swamy and Mr.Pradeep will go a long way in scaling up the export of seafood by MPEDA in general and will be helpful for Odisha, which is increasing its seafood exports.