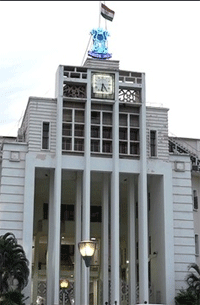 While Supplementary Budget will be presented on 20 November in the Odisha Legislative Assembly, accordingly preparation has begun for shaping the same looking at the priorities of the State Government in coming months.Senior Officials of the Department of Finance are engaged in formulation of Revised Estimates for 2020-21. Principal Secretary Ashok Kumar Meena has written to all Secretaries in this regard.
COVID-19 Pandemic has posed a tremendous challenge to every sphere of Governance, the State has been fighting the pandemic since March, 2020 and the battle against the virus is likely to continue for some more time.
While priorities of the State Government in the medium-term still remains to achieve Sustainable Development Goals, effective COVID management, saving lives and providing livelihoods to the people will remain priority.
Keeping this in view, all Secretaries have been asked to communicate their requirements accordingly.
As part of the Public Financial Management (PFM) Reform, the State Government had introduced a new budget making process for preparation of Annual Budget, 2020-21.
The preparation of Supplementary Budget for  will be based on the principles adopted for Annual Budget, 2020-21
Sources said due to COVID-19 Pandemic, Global Economy is projected to grow at (-)4.9% during 2020-21 and the COVID-19 pandemic has had a more negative impact on activity in the first half of 2020 than anticipated, and the recovery is projected to be more gradual.
In 2021 global growth is projected at 5.4 percent. IMF has projected contraction of Indian economy around 4.5 Percent  during this fiscal and will have modest recovery of 6 Percent during 2021-22.
In case of Odisha, the economy is projected to contract by about 1-2 Percent  in 2020-21 and it is expected to register a growth of about 7 Percent during 2021-22.State Government is very serious about restoring economy both at State level and at individual household levels.
Chief Minister Naveen Patnaik has said for this there are three important interventions where State needs unstinted support. 
He said Credit to Farmers, Mission Shakti Self Help Group and MSMEs requires their continued support.
So keeping this in view Supplementary Budget will be prepared, officials say.
Spending by various departments are being examined and allotment will be made accordingly to boost the economy, they admit.
So far spending is concerned, due to COVID-19 Pandemic, expenditure in various sectors has fallen.
Total Expenditure during April to September was nearly Rs.43000 Crore, which is much less as compared to last fiscal. Annual Budget for 2020-21 is Rs.1,50,000 Crore.
Now State Government is giving more stress on Capital Expenditure for creating permanent assets and infrastructure.
Taking up of major projects like Augmentation of Basic Amenities and Development of Heritage and Architecture (ABADHA) scheme and the Heritage Corridor Project in Puri and Ekamra Kshetra Development are some of the priorities, officials say.