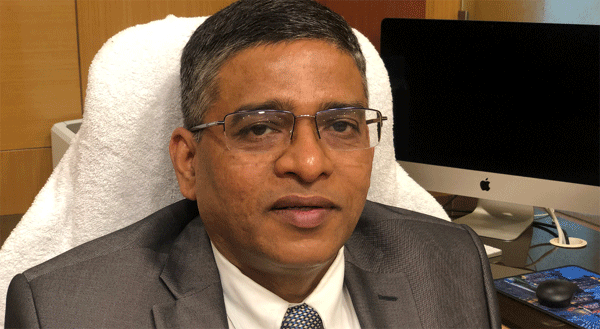 With COVID-19 Vaccines will be available early 2021, Odisha Government is chalking out COVID-19 Vaccination Action Plan on the lines of Ministry of Health & Family Welfare (MoHFW).Accordingly, Institutions and Personnel are identified and detailed list is being prepared.
While 3872 Government and Private Health Care facilities are listed, 3,08,889 Health Care Workers (HCW)s are identified for the purpose.
ACS Health & Family Welfare, Praditpa Kumar Mohapatra reviewed preparation of the COVID-19 Vaccination Action Plan here on 5 November.
State Government has decided that for ease of Vaccination Operation, Health Care Wokers will be vaccinated at their nearby Session Site.
Sources said Vaccine Logistic Management is being planned for storage and transportation of COVID Vaccine.
Provision of additional Cold Chain Space- Walk In Cold (WIC) Rooms and Walk In Freezer (WIF) Rooms as per World Health Organization's specification are being planned, officials say.
Earlier, Union Government asked the State Government form panels to coordinate and oversee the vaccination drive which is likely to span over a year.
In a letter to states and UTs, Union Secretary Health & Family Welfare, Rajesh Bhushan advised for constitution of Committees to oversee the COVID-19 vaccination drive while ensuring minimal disruptions in other routine healthcare services.
The Ministry Covid-19 vaccine introduction will span over a year with multiple groups being included sequentially, starting with healthcare workers.
The Committees will be responsible for reviewing preparatory activities in terms of cold chain preparedness, operational planning, strategies for state-specific challenges in terms of geographical terrain and hard-to-reach areas, etc.
COVID-19 vaccine introduction will span over a year with multiple groups being included sequentially starting from HCWs.
Therefore, it is important to create strong advisory and coordination mechanism at state and district level to guide the process of Covid-19 vaccine introduction while ensuring minimal disruption of other routine health care services including immunization, advised MoHFW.
While Vaccination Plan is being prepared, database preparation of Institutions and Health Care Workers are almost complete as the State Government attached "Top Most Priority" for preparation database.
Accordingly, District Collectors and CDM& PHO complied with the lists on priority basis, officials say.
List of all 3, 08, 889 HCWs are made available and 98 Percent of both Government and private Institutions have been listed so far.
The first phase of vaccinations will tentatively take place between January and July 2021senior officials of MoHFW hinted.
Multiple IDs will be prescribed under the National Digital Health Mission during the COVID-19 vaccination drive, officials say.
So far total cases are concerned, Odisha is having 2,97,274 Positive cases and five districts like Khordha, Cuttack, Sundargarh, Mayurbhanj and Jagatsinghpur contribute 37.58 Percent.
Test Positivity Rate is 6.24, while National Positivity Rate is 7.35 and case Fatality Ratio (CFR) in Odisha is much low as compared to National Average.CFR in India is 1.48, while in Odisha it is 0.46, Health Officials admit.