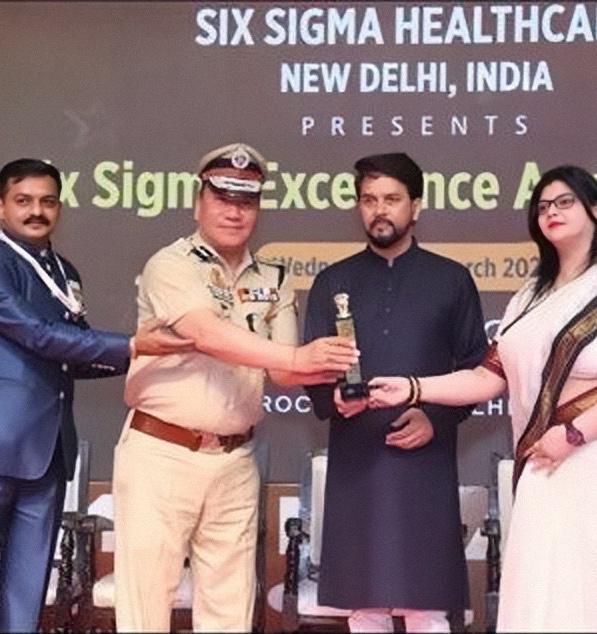 Bhubaneswar: Continuing with its tradition of winning awards and creating benchmarks, SUM Ultimate Medicare (SUMUM) has won the prestigious Six Sigma Award as the 'Best Hospital' and 'Best Patient Care Provider' of the Year for 2021.
Dr. Swetapadma Dash, Chief Executive Officer of the hospital, was chosen as the 'Best CEO and Administrator of the Year' while SUM Covid Hospital, run by SOA, was picked as the 'Best Covid Hospital of the Year' for its efficient handling of the pandemic as it treated hundreds of patients over the last two years.
Dr. Dash received the honours from Mr. Anurag Singh Thakur, Union minister for Information and Broadcasting, Youth Affairs and Sports at the Six Sigma Healthcare Excellence Awards function held recently at New Delhi. Mr. Atul Kochar, CEO of NABH, was also present.
The Six Sigma Award, considered the Oscar of healthcare sector, has boosted SUMUM's credentials as the leading healthcare service provider in eastern India.
SUMUM, an initiative of SOA, is a multi-specialty tertiary and quaternary care hospital with 375 beds, ICUs and 14 modular operation theatres which has been extending comprehensive healthcare in over 30 specialties. Besides being a front-runner in extending healthcare facilities as it is known for its renowned specialists, it has excellent infrastructure and the latest in medical equipment. The hospital, having NABH, NABL and HCCP accreditation, offers an affordable pricing structure, quality assurance and transparency of outcome.