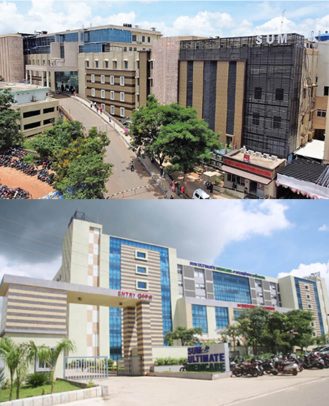 Bhubaneswar: Institute of Medical Sciences and SUM Hospital, the faculty of medical sciences of Siksha 'O' Anusandhan (SOA) here, has maintained its number one position among top multi-speciality hospitals in the capital city in the latest All India Multi-speciality Hospitals Ranking Survey 2023 conducted by the Times of India.
IMS and SUM Hospital, a teaching hospital with 250 MBBS seats, was also ranked the third best multi-speciality hospital in eastern region in the survey. The medical college, which has post-graduate courses in broad specialities besides MCH and DM programs in all super speciality departments, was ranked 18th in the country in the National Institutional Ranking Framework (NIRF) in 2022.
In the top emerging hospitals category in Bhubaneswar, SUM Ultimate Medicare has been ranked number one among such hospitals.
The 1600-bed NABH accredited IMS and SUM Hospital offers state-of-the-art medical care services with large number of experienced doctors and super specialty experts. It is the first hospital in Odisha to successfully undertake path-breaking procedures like Bone Marrow Transplantation, Liver Transplantation and Robotic Surgery for orthopedic cases. About 70 per cent of the patients who come for treatment to the hospital are treated free of cost under the state-sponsored Biju Swasthya Kalyan Yojana (BSKY).
Super-speciality consultation at minimum cost is available in the hospital's departments of Nephrology, Urology, Cardiology, CTVS, Clinical Hematology, Medical Oncology, Surgical Oncology, Hemato Oncology, Immunology and Rheumatology, Pediatric Surgery, Neurology, Nuerosurgery, Plastic and Cosmetic Surgery, Gastro Intestinal Surgery, Gastroenterology and Hepatology.