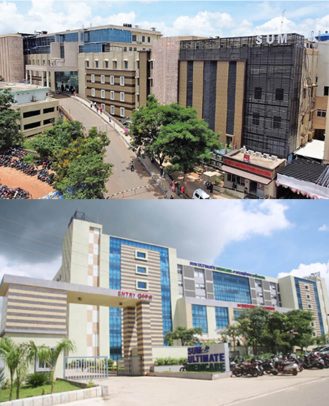 Bhubaneswar: An expert group of pediatricians and neonatologists imparted hands on training to doctors and nursing officers on various aspects of Advanced Neonatal Resuscitation Program (NRP) at a workshop organised at the Institute of Medical Sciences and SUM Hospital here on Tuesday.
Twenty four trainees attended the workshop organised by the post-graduate department of Pediatrics in association with the Bhubaneswar city branch of Indian Academy of Pediatrics (IAP).
Prof. (Dr.) Pusparaj Samantasinhar, Medical Superintendent of IMS and SUM Hospital, who inaugurated the program, underlined the importance of doctors counseling the patients. "The duty of doctors is not only to treat the patients and care for them, but also to reassure them," he said adding counseling the patients was part and parcel of the duty of doctors.
 The focus should be on how fast treatment can be extended to an ailing infant, he said.
 Dr. Pankaj Mohanty, Additional Professor in the department of Pediatrics and AIIMS, Bhubaneswar, was the lead instructor at the workshop along with Prof. (Dr.) Debasish Nanda, Head of Department of Neonatology, IMS and SUM Hospital, Prof. (Dr.) Bijaylaxmi Behera, Professor at the Maulana Azad Medical College Hospital, New Delhi and Dr. Isha Panda, Assistant Professor at IMS and SUM Hospital.
Prof. (Dr.) Gitanjali Sethy, Professor at the Pandit Raghunath Murmu Medical College Hospital, Baripada, and Dr. J. Bikrant Kumar Prusty, Associate Professor at IMS and SUM Hospital, were the observer faculties at the workshop.
Dr. Asutosh Mahapatra and Dr. Susrut Das, President and Secretary respectively of Bhubaneswar city branch of IAP, also addressed the inaugural program. Prof. (Dr.) Prabodh Kumar Sabat, Professor in the department of Pediatrics, IMS and SUM Hospital, conducted the program.