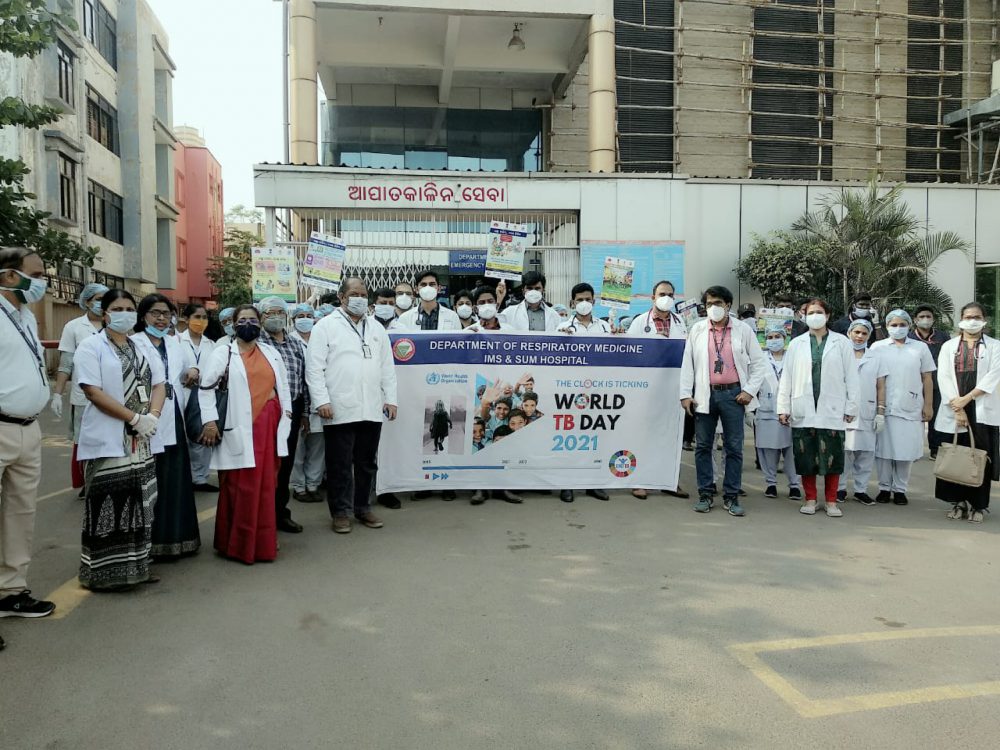 Bhubaneswar: Efforts to eradicate Tuberculosis, one of world's deadliest infectious killers, have to be further stepped up as India carries the highest burden of TB patients in the world, experts said on Wednesday.
India had registered 29.6 lakh cases in 2019 while Odisha had counted 45,602 TB patients in 2020, according to statistics made public at a World TB Day program organised at the Institute of Medical Sciences and SUM Hospital here.
A total number of 61 million TB patients had been successfully treated in the world since 1995 when World Health Organisation (WHO) declared the disease as a global epidemic, Prof. Somnath Das, Professor and Head of the department of Pulmonary Medicine at G.S.L. Medical College and Hospital, Rajahmundry, said.
World TB Day is celebrated on March 24 every year to create public awareness about the devastation caused by the disease and its health, social and economic consequences. This date marks the day in 1882 when Dr. Robert Koch announced that he had isolated the bacterium which causes TB.
Prof. Das said 26 per cent of all TB patients in the world were in India even as the government aimed to eradicate TB in the country by 2025. There were four strains of the disease and no drug was available for a dormant group of bacteria.
The program was also addressed by Prof. Gangadhar Sahu, Dean of IMS and SUM Hospital, Prof. Pusparaj Samantasinhar, Medical Superintendent and Prof. Banani Jena, Head of department of Pulmonary Medicine.
Dr. Sonali Parida of the department said TB had infected ten million people in the world in 2019 of which more than two million HIV positive people died while another 1.2 million people who were not HIV positive also perished. It predominantly affected male persons who accounted for 56 per cent of the affected persons.
Earlier in the morning, a rally was taken out to create awareness about tuberculosis in which doctors, nurses and paramedics participated.