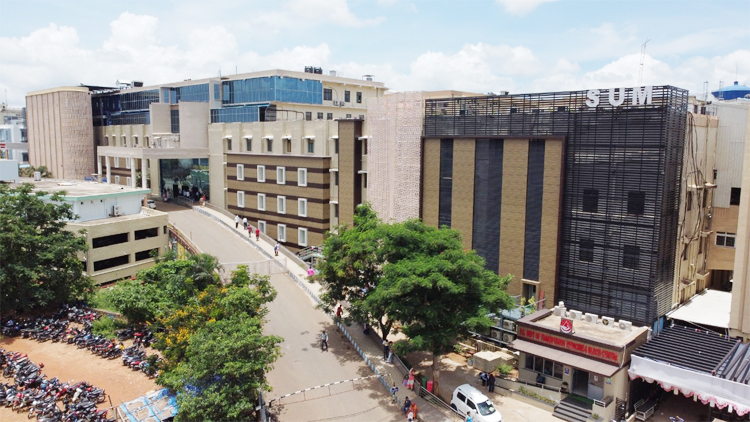 Bhubaneswar: Institute of Medical Sciences and SUM Hospital, faculty of medical sciences of Siksha 'O' Anusandhan Deemed to be University (SOA) here, has been ranked third in the eastern region in the Times All India Multispecialty Hospitals Ranking Survey published on Friday.
IMS and SUM Hospital, which was ranked as the top multi-speciality hospital in Bhubaneswar, was placed third in eastern region behind Apollo Gleneagles Hospital and Fortis Hospital in Kolkata.
The research study came up with a list of top multispeciality hospitals in India for 2020-21 including those hospitals having at least three or more critical care speciality departments.
The ranking was done after going through desk research, factual data collection and perceptual survey.
The 1600-bed NABH accredited hospital has state-of-the-art medical care services which has deployed the largest number of experienced doctors and super specialty experts.
The hospital is known for efficient nursing care, top notch NABL laboratory and radiological diagnostic facilities with all services integrated under one roof.
IMS and SUM Hospital was also the only hospital to set up five stand-alone Covid Hospitals in the state with over 2200 beds. Experienced doctors, nurses and paramedics were deployed in these hospitals to treat Covid patients.
Super-speciality consultation at minimum cost is available in the hospital's departments of Cardiology, CTVS, Clinical Hematology, Hemato Oncology, Immunology and Rheumatology, Neurology, Neurosurgery, Gastroenterology, Gastro Intestinal Surgery, Nephrology, Urology, Endocrinology, Pediatric Surgery, Medical Oncology, Surgical Oncology and Plastic and Cosmetic Surgery.
IMS and SUM Hospital is a teaching medical college hospital which admits 250 MBBS students every year and has post-graduate courses in all broad specialities besides MCH and DM programme in all super speciality departments.
IMS and SUM Hospital was ranked 21st in India in the National Institutional Ranking Framework (NIRF) ranking in 2021.