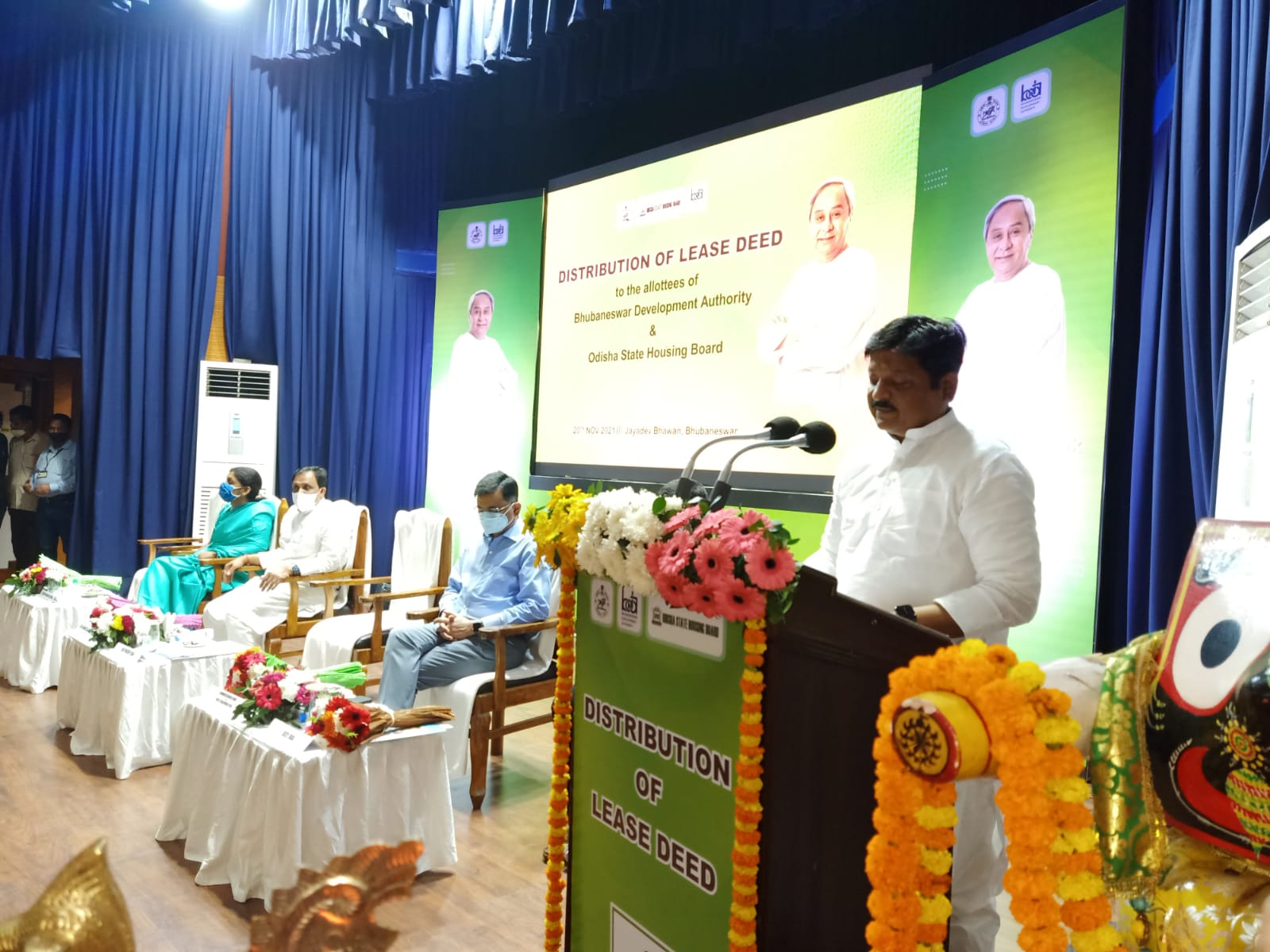 Bhubaneswar: The Bhubaneswar Development Authority (BDA) and Odisha State Housing Board (OSHB) have distributed lease deeds to 121 beneficiaries of different schemes.
Total 121 lease deeds including 78 of BDA and 43 of OSHB were handed over to the beneficiaries here at a special function organized at Jaydev Bhawan on Saturday.
Each beneficiary was given a plant along with their property title document to encourage them to plant a tree and take care of it like their family member.
The decision of handing over lease deed to beneficiaries was taken after Chief Minister Naveen Patnaik had exempted interest in respect of six schemes of BDA and five housing schemes to the tune of over Rs 29.15 crore, giving a huge relief to beneficiaries.
Out of Rs 29.15 crore, BDA has exempted Rs19.20 crore and State Housing Board waived off around Rs 9.94 crore with regard to execution of lease deed.
Housing & Urban Development Minister Pratap Jena said 2083 beneficiaries (1925 of OSHB and 878 of BDA) will be benefitted as they will get their lease deed of their properties in different housing schemes.
"This has become possible due to our Chief Minister's visionary leadership and timely step in waiving off interest to the tune of Rs 29.15 crore. Besides, our CM has made various services available online to citizens for a convenient, efficient, and transparent delivery of services to the people," the Minister said.
The BDA has been working on several new projects and soon 1000 new housing units will be ready for which allotment may start from January end. The BDA is also constructing around 7500 housing units under the Affordable Housing project.