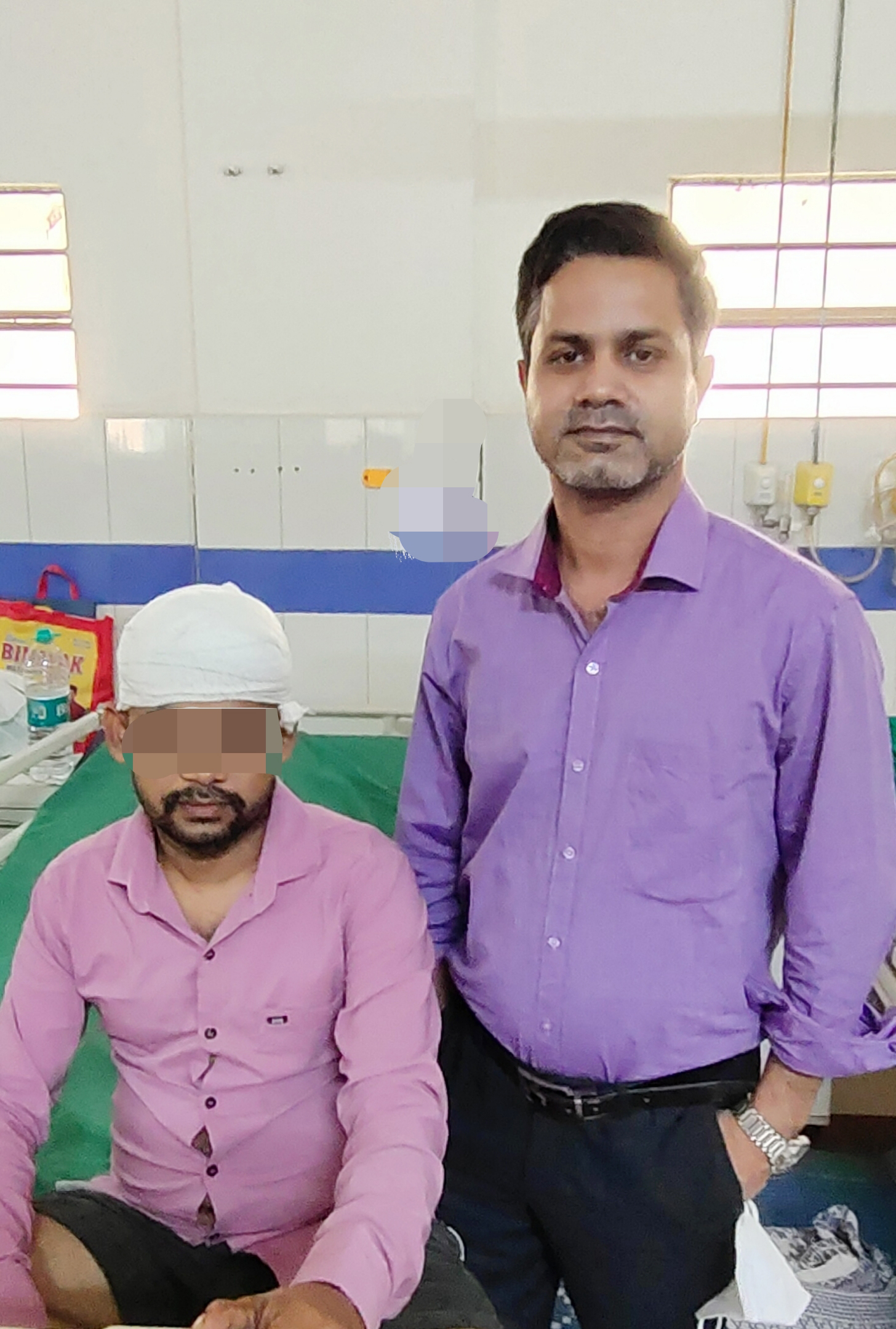 Bhubaneswar: Surgeons at the Institute of Medical Sciences and SUM Hospital here have successfully extracted an unusually large tumor which had developed in the brain of a young man recently.
The youth had come to the hospital after undergoing surgery in another hospital as the problem could not be addressed and the bulge on his head was large, hospital sources said.
When the patient was subjected to detailed investigation through MRI scan, a large tumor was found in the head which had extended outside the skull bone and occupied space inside the brain. It had also encased an important vein in the brain and blocked it completely.
It was a challenging situation and the option of undertaking the surgery was weighed by the surgical team as there was risk of heavy bleeding and paralysis of limbs during the surgery.
However, Prof. (Dr.) Souvagya Panigrahi, Senior Neurosurgeon in the hospital decided to take up the challenge and the surgery was planned. Though the procedure was difficult, the entire tumor, weighing 500 grams, and the affected vein were removed in a single sitting. The weight of a normal adult brain is about 1300-1400 grams, the sources said.
Prof. (Dr.) Panigrahi, with the support of anesthetists Dr. Sudip Mohapatra and Dr. Sumita Swain, completed the surgery without any hitch.
The patient showed gradual improvement without encountering any new problem after the surgery. He was kept in the ICU under the treatment of Dr. Iswar Chandra Behera, Neuro Intensivist. The swelling on the head dissipated subsequently and he was discharged from the hospital.