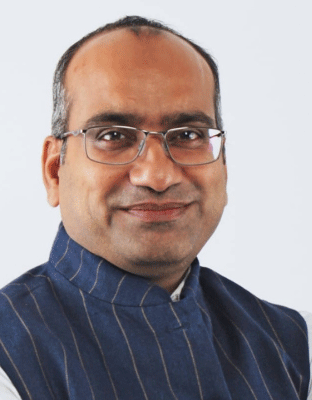 New Delhi: Learned Lawmaker, Sujeet Kumar has been appointed as the Chairman of the Committee of Petitions of Rajya Sabha.
A Member of Upper House of Parliament, Shri Kumar is a learned scholar from Harvard University USA and Oxford University UK is appointed by the Chairman Rajya Sabha, said an official notification.
Rajya Sabha Secretariat has issued the notification on 7 November in this regard.
Shri Kumar is an eloquent speaker and a great motivator, for which he has been gaining popular grounds in the political field.
He has been instrumental in raking up critical issues of Western Odisha in the floors of Parliament.
While Shri Kumar has been appointed as Chairman of Committee on Petitions, 9 others have been appointed as Members.
They are Sumitra Balmik, Rajendra Gehlot, L Hanumanthaiah, D Veerendra Hegde, Nabam Rebia, Kartikeya Sharma, Arun Singh, Sanjay Singh and Tiruchi Siva.
Committee on Petitions is one of the oldest committee in Rajya Sabha.
The functions of the Committee is to examine every petition referred to it, and if the petition complies with the rules, to direct that it be circulated in extensive or in summary form, as the case may be; and
The Committee is to report to the House on specific complaints made in the petition after taking such evidence as it deems fit and to suggest remedial measures, either in a concrete form applicable to the case under consideration or to prevent recurrence of such case.
The reports of the Committee are presented to the House by the Chairman of the Committee or in his absence by any member, of the Committee from time to time.