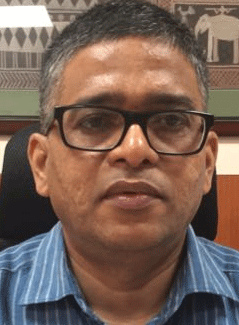 Bhubaneswar: The State Health and Family Welfare Department has chalked out a comprehensive strategy and is in the process of implementing it to deal with any future wave of Covid-19 pandemic, thanks to overdrive of ACS Health & Family Welfare, P K Mohapatra.
Mr.Mohapatra has been always on the forefront to tackle COVID-19 along with the dedicated team of officials.
To expedite testing, which is essential in Covid-19 management, the State is all set to have at least one RT-PCR laboratory at all District Headquarters Hospitals (DHH) by 15 August, 2021.
According to officials, for strengthening the Pediatric Care, 3000 beds (610 beds for critical care) have been earmarked while ICUs and oxygen supported beds are also being set up in all Medical College & Hospitals (MCHs) and DHHs.
Webinar-based training and critical care hand on training has been rolled out, an official said.
As availability of trained manpower is essential, the Department has taken steps for recruitment of doctors and paramedics on a large scale while an extensive training programme is underway to train all healthcare workers from ASHAs in the field to specialists in hospitals on guidelines, protocols and skills to deal with prevention, detection and treatment of COVID cases.
The Government has also undertaken a detailed exercise for identification and expansion of COVID care beds to ensure adequate availability from GP level to district-level.
During the second wave, many States faced crisis over availaibility of oxygen.
However, Odisha never faced the crisis. Instead, it came to the rescue of several states and supplied over 2,000 tonnes of oxygen to needy States.
To enhance the oxygen availability, all DHHs and Medical College & Hospitals will have their own PSA and LMO plants with MGPS in the next 2-3 months, the official informed.
As there is a need for ECMO care in the State, the facility will be made functional in SCB Medical College shortly, the officials said.
A detailed plan has been put in place for advance procurement and buffer stock of key drugs and consumables has been undertaken by the State. Moreover, Additional Chief Secretary (ACS), Health and Family Welfare, PK Mohapatra has already issued a detailed SOP to all Collectors,
Municipal Commissioners and heads of various healthcare institutions to strengthen the childcare in the hospitals in their respective areas while the Government has accepted the recommendations made by the Technical Committee headed by Director medical education & training (DMET) Dr CBK Mohanty and instructed all concerned to implement those.
The State Government has decided to create a designated pediatric wing in the existing Covid hospitals for better and safe management of cases as strict isolation of Covid-19 positive pediatric cases may not be possible in general wards, which may lead to transmission of infection to non-Covid children.
The Health department has also planned to set up a dedicated COVID Block in the Sishu Bhawan, Cuttack. One attendant may be allowed to stay in the hospital considering the requirement and a breast feeding corner will be established in all the dedicated Covid facilities, sources said.
Similarly, 15 percent of the total beds in the Covid hospitals are to be reserved for the pediatric patients. All the District Headquarters Hospitals (DHHs) and Sub-Divisional Hospitals (SDHs) have been directed to reserve at least 10 beds for isolation of the suspected cases and will transfer the symptomatic patients to the appropriate Covid hospital.
Besides, about two to four beds to be reserved in each of the Community Health Centres (CHCs) for such patients.
The superintendents of all Government medical colleges and Chief District Medical Officers (CDMOs) have been directed to keep sufficient stocks of the required medicines, consumables and medical oxygen for the treatment of children.