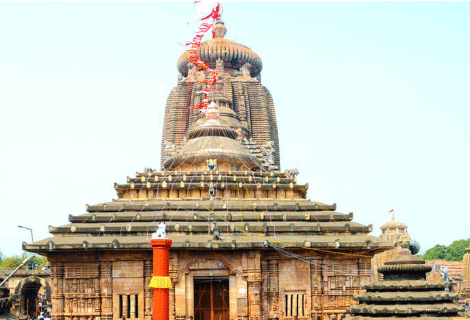 Bhubaneswar: As a large number of people are likely to congregate at different Shiva temples on the occasion of Mahashivratri falls on 1March, the ACS Disaster Management & Special Relief Commissioner (SRC) Pradeep Jena Jena on Saturday issued a set of guidelines to observe the festival.
There is a continuous decrease in the number of COVID cases in the State and the number of active cases has also decreased.
On the festival 'Mahashivratri', one of the largest and most significant among the sacred festivals, people usually congregate to worship Shivlinga and observe it by fasting and meditation and keep awake all night.
As large congregations on the festival of Mahasivaratri have large potential for spread of COVID-19 infections, the SRC, Mr.Jena has advised Districts Collectors and Municipal Commissioners to put some restrictions to avoid any further spread of the virus.
"While allowing for celebration of 'Mahashivratri ' on 1st March,2022 and its related rituals, the Collectors/ Municipal Commissioners may restrict congregations/ gatherings to such number as may be felt appropriate in view of the prevailing pandemic situation considering local situations/ space available within such temples and its premises to enter into/ gather in temples strictly adhering to the COVID-19 safety protocols," he said.
Further mela/ congregations outside/ within the temple premises may be restricted so as to avoid mass gatherings/ crowding, Jena told the local administrations.
The devotees in these places must have to follow Covid-19 safety protocols such as wearing of face masks, physical distancing and hand washing /hand sanitizer.
Considering local conditions, District Magistrates, Municipal Commissioners, Police Commissioner (Bhubaneswar-Cuttack) can impose appropriate restrictions on entry of devotees into temples/ religious places/ places of worship and in the celebrations in temples/ religious places/places of worship, the SRC said.
Collectors, Municipal Commissioners have been authorized to decide the number of persons to attend any religious ritual/ festival/Puja in their respective jurisdictions with strict adherence to Covid appropriate behaviour and norms.