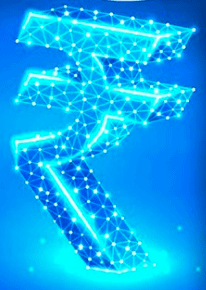 Bhubaneswar: With foreign exchange fluctuation creating havoc, the State Government has urged the Centre to go for local currency loan in Indian Rupee (INR) instead LIBOR-based dollar denominated loan from World Bank and Asian Development Bank (ADB).
In fact the rupee is weakening against the US dollar and the loans and assistance taken from foreign sources have become expansive.
The State Government has approached the Ministry of Finance to consider the case as the State Government has gone for major loans from both the international lenders.
External assistance in respect of new projects signed on or after April 1, 2005, are being passed on to the State Government on the same terms and conditions on which such assistance is received by the Union Government.
The disbursement and repayment procedure for the external assistance in respect of externally aided projects of the State Government has remained unchanged with the exception that the exchange rate variation risk hitherto borne by Union Government is being borne by the State Governments in respect of the new externally aided projects signed on or after April 1, 2005.
The multilateral development assistance from World Bank and Asian Development Bank is denominated in US dollar and the interest rate is determined on the basis of London InterBank Offer Rate (LIBOR) Plus a spread.
In this connection, it is pertinent to mention here that, the reference rate of US dollar in rupee which was Rs.43.76 on 4 April, 2005 has gone up to Rs.81.52 as on date representing an appreciation of about 86pc over a period of 17 years.
This will enhance the interest payment and repayment liability of the Dollar denominated multilateral assistance availed by the State Government.
Besides, these loans have a long repayment period ranging from 20 to 25 years during which the reference rate of US Dollar with respect to INR may either go down or go up.
In this context, it may be worthwhile to look at the prospects of availing multilateral development assistance from World Bank and ADB in local currency so as to eliminate the foreign exchange rate fluctuation risk.
It is learnt that; the Asian Development Bank has local currency loan products for both private sector and public sector borrowers and the World Bank has floated bonds in Chinese Yuan Renminbi (CNY) and Indian Rupee (INR) to finance sustainable development projects in borrowing member countries.
It is, therefore, urged upon the Government of India to kindly explore the possibility of availing Local Currency Loan in INR instead of LIBOR based Dollar denominated loan from World Bank and ADB.
These loans have inherent exchange rate fluctuation risk and also indicate the comparative advantage and disadvantage of local currency loan over Dollar denominated LIBOR based loan.