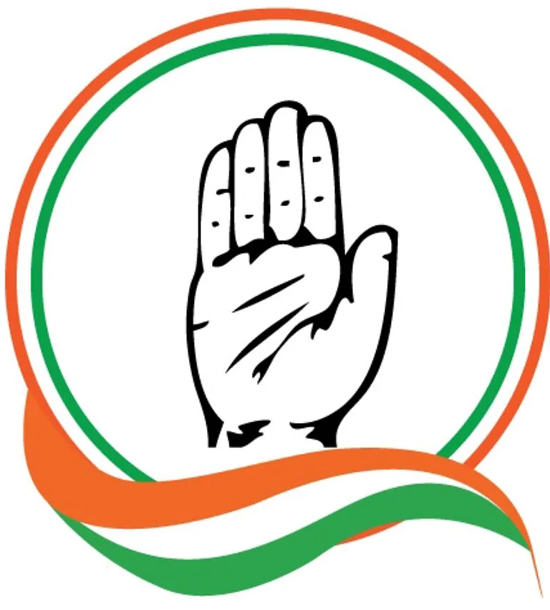 Bhubaneswar: It is clear that the Biju Janata Dal (BJD) and Opposition Bharatiya Janata Party (BJP) have already started flexing their muscles in Odisha ahead of the 2024 General elections for the Lok Sabha and State Legislative Assembly. The warring parties are trying to improve their vote banks. Interestingly both BJD and BJP have now set their eyes on the Congress votes. The saffron party has expanded its mass base in the nook and corner of the state and also strengthened its booths in many places, as evident from their securing around 40 per cent of the votes.
At the same time, BJD headed by Chief Minister Naveen Patnaik also added to its strength continuously. The regional party boasts of one crore members out of the state's 3.29 crore voters. The party's vote share in a majority of constituencies remains at around 50 per cent. The state's oldest party, the Congress, however, struggles with around 15 per cent votes and the ratio is on the decline.
Evidently Congress's votes are steadily being captured by both the two parties. Though Naveen's party took a chunk of Congress votes in the recently concluded Padampur by-poll in Bargarh district, BJP too gained a certain portion of traditional Congress votes. Both the BJD and BJP are in a race to wrest the Congress votes. The party which will be able to transfer more Congress votes in its favour will certainly win the 2024 elections.
Interestingly OPCC President Sarat Pattnayak claims that Congress will increase its seat number in Odisha Legislative Assembly from 9 to 90. Pattnayak as President of OPCC has faced at least three by-polls in Brajrajnagar, Dhamnagar and Padampur. One may say that the Congress fielded a very weak candidate in Dhamnagar, but the three times MLA Satya Bhusan Sahu was a strong candidate in Padampur and he too lost the deposit in the by-poll.
Therefore, it can be easily said that Congress has failed to retain its traditional votes even as there have been frequent changes of guards at the OPCC top post. The party lost in all the six by-polls held since 2019 and Pattnayak's claim of 9 to 90 appeared to be just a slogan and nothing more than that. Political Pundits do not see a future for Congress as its leaders and workers are in a demoralized state.
Insiders said that the BJD has already set a separate strategy on how to maximize Congress votes to its kitty and at the same time ensure that the BJP do not gain from the weakening of the country's oldest party. The BJD has adopted the similar approach of BJP which was implemented by Saffron Political Master Strategist, Amit Shah in Assam. Himanta Biswa Sarma is now the BJP's Chief Minister in Assam and. He was a strong aide of former Congress CM Tarun Gogoi. However he was roped in to the Saffron Brigade and his acumen helped in installing BJP Government in 2016. With help of Sarma, the BJP brought down Tarun Gogoi's 15 years rule from 2001 to 2016 and installed the Sarbananda Sonowal government. In the 2021 elections in Assam Sonowal was sent to centre and Sarma became the Chief Minister. Assam is a classic example of BJP poaching Congress leaders and thus bringing down its government.
However, Shah's formula is unlikely to become beneficial for BJP in Odisha as the saffron party realized the importance of Congress votes very late. The BJD has already taken many Congress leaders to its fold and they now come handy for the party to bring votes from the oldest party. Odisha's health minister Naba Kishore Das for instance was instrumental in the victory of BJD candidate Barsha Singh Bariha in Padampur. As a former Congress stalwart in the region, Shri Das knows who are the vote catchers for their party in Padampur area.

He first convinced the grass root level Congress leaders that voting for their party candidate will instead help the BJP candidate Pradip Purohit. For remaining out of power for two decades, many Congress leaders have changed their party affiliation, shifted to either BJD or the BJP. It is very easy for the BJD to motivate Congress supporters to cast their votes to conch symbol in order to oust BJP. This apart, being in power in the state, BJD also assured many Congressmen of help in different ways.
Nobody can deny that the Congress has a certain percentage of votes in each assembly segment and they will play a vital role in the ensuing 2024 elections. BJP candidate in Padampur assembly segment Pradip Purohit, who is considered as a strong leader having a mass base, in his first reaction claimed that the victory of BJD was surprising for him. He claimed that Barsha won as the BJD purchased Congress votes. Hence, there should be no doubt that Congress votes decide the fate of candidates in the assembly elections.
Therefore, both the BJD and BJP have been eyeing on the Congress vote as they may be a deciding factor. BJD and BJP are fighting almost near zone but the party which gets a major share from Congress's fixed votes, will win the 2024 elections. Two MLAs – Suresh Routray and Mohammad Moquim- have now been served with show cause notices by the OPCC for uttering words on transfer of Congress votes to BJD. The Congress leadership may not admit it openly, but the fact remains that the party votes are being transferred either to the BJD or the BJP.
Can Congress leaders retain the party's vote share in 2024? They may give slogans like 9 to 90 seats, but the ground reality is something else. Congress can be 'King Maker' in 2024 if it retains its vote. But, nobody knows how much the Congress workers and supporters at ground level resist the onslaught of BJD and the BJP. Many Congress leaders in strategic zones like Coastal and Southern Odisha are being targeted by BJD to be roped in before elections. Like Naba Kishore Das they will be playing a key role in strengthening vote banks of the regional party. Time will tell, whether Congress becomes a 'King Maker' or exposes itself for sale in the electoral market as alleged by two veteran Congress lawmakers. So, all eyes are on Congress votes.