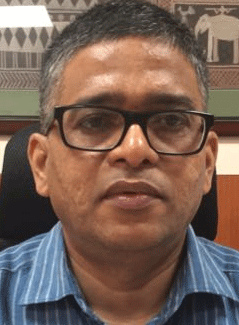 Bhubaneswar: The State Health and Family (H&FW) Department has approved an Emergency COVID Response Plan (ECRP) for tackling the possible third wave.
An expert panel, set up by an institute under the Ministry of Home Affairs (MHA), has predicted a third wave of COVID-19 hitting the country anytime between September and October.
Additional Chief Secretary, Health &FW, PK Mohapatra has asked District Collectors to execute the ECRP phase-II in their respective districts.
The Emergency Response and Health System Preparedness Package (Phase-II) focuses on combating the Covid emergency as well as strengthening the Public Health system for epidemic preparedness.
Mr.Mohapatra asked the Collectors to make availability of enough Rapid Antigen & RT-PCR test kits and establish RT-PCR labs, and also procure drugs (8 types of essential drugs).
The Collectors instructed to establish dedicated pediatric care units (20/30 bedded oxygen supported wards & 12 bedded Hybrid ICU), prefab units at PHC (6 bedded) & CHC (20 bedded) level.
They have been also instructed to make provision of additional ICU Beds in existing ICUs; establish 50 bedded field hospitals at selected DHH/ SDH/ CHC level and upgrade the BLS to ALS Ambulance for augmenting capacity of referral transportation services.
Mr.Mohapatra advised the district administrations to support establishment Liquid Medical Oxygen (LMO) & Medical Gas Pipeline System (MGPS) and make provision for engagement of additional human resources (medical pg residents, medical UG interns, final year MBBS students, final year GNM nursing students & final year BSc nursing students only).
The State Government has also decided to strengthen Hub (MCHs), Sub-Hub (DHHs) & Spokes (Covid Care Centers) for teleconsultation services in the State.
All the above activities need to be completed latest by December 2021 & related expenditure to be booked in FMR January 2022, Mohapatra said.
"The State/ District must ensure that the funds approved under ECRP-II are used only for the activities indicated and under no circumstances they should be utilized for any other activity," he instructed.
The District will send the progress reports on both physical and financial progress against the approved plan on monthly basis by 5th of each month (besides updating in the portal being created for ECRP-II) to Mission Directorate. Timely updating of the dashboard is a mandatory criterion for release of next tranche of fund under ECRP, he said.
The State Government has appointed 30 senior experts to monitor implementation of the plan in the 30 districts. While 14 RTPCR labs are functioning in various districts, another 16 labs will be set up under the plan. Six bedded prefab units will be set up in 551 PHCs and UPHCs. About 300 new advanced life support ambulances will be rolled out across the State.
While nine medical gas pipe line projects are functioning, another 18 such projects will be taken up under the ECRP.
"These activities need to be implemented on time bound manner, which will not only facilitate Covid-19 response but also strengthen public health facilities to cater to any similar outbreaks in future," the ACS told the Collectors. All the approved activities are to be completed within 31 March, 2022.