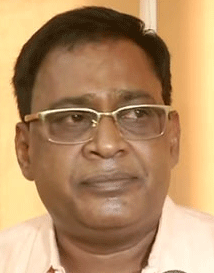 Bhubaneswar: Naba Kishore Das, Minister Health & Family Welfare expressed readiness of the Odisha Government to face the possible Third Wave Covid-19 Pandemic.
Mr.Das said that Department of Health & Family Welfare has detailed out a Standard Operating Procedure (SOP) for the purpose and has shared it with the District Collectors, Municipal Commissioners and Chief of Health Care Educational Institutions.

Minister pointed out that the Public Health Experts have opined that Third Wave of Covid-19 Pandemic is likely to affect children and accordingly the State Government has started training for physicians and Health Care Workers (HCW)s.
Mr.Das pointed out that all the District Headquarters Hospitals (DHHs) and Sub-Divisional Hospitals (SDHs) have been directed to reserve at least 10 beds for isolation of the suspected cases and will transfer the symptomatic patients to the COVID-19 Hospitals.
Secondly 2-4 beds will be reserved for such type of cases in each of the Community Health Centers (CHCs), informed Minister.

Mr.Das said that additional beds, ICU facilities, Pediatric Intensive Care Unit (PICU), Special Newborn Care Units (SNCU) and Neonatal Intensive Care Unit (NICU) are being set up in Health Care Centres run by the State Government.
These facilities are also being created in all the Medical Colleges and Hospitals run by the State Government.
Minister also informed that the State Government has also decided to create a designated pediatric wing in the existing Covid hospitals for better and safe management of cases as strict isolation of Covid-19 positive pediatric cases.
Top Officials of the Department of Health are in continuous touch with the District Collectors, Municipal commissioners, Heads of Government Run Medical Colleges and Hospitals in this regard, pointed out Minister Mr.Das.