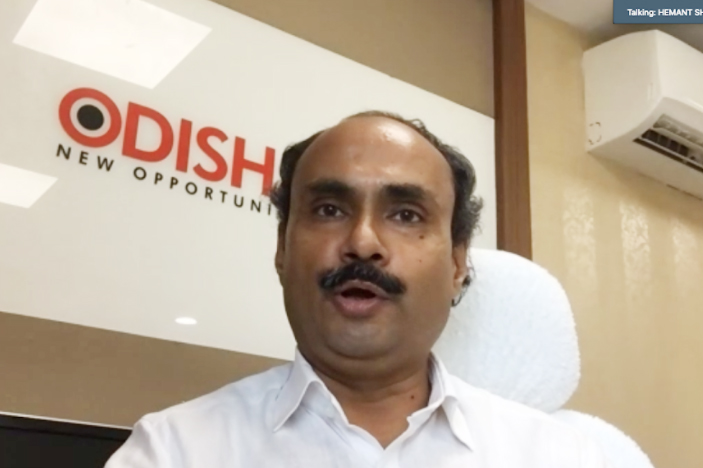 Bhubaneswar: Hemant Sharma, Principal Secretary Skill Development and Technical Education & Industries has said that within next five years, Odisha will upgrading skills of 15 Lakh youth of the State.
Adopting the approach of self reliance so far skilled man power is concern, Odisha armed with a Budget of Rs.5000 Crore for next five years, this massive scale of skill development approach has been targeted, said Mr.Sharma.
While scaling up industrial promotion activities in the state, Mr.Sharma as Principal Secretary Skill Development is implementing program for provision of man power requirement of these industries through massive skilling efforts.
While Odisha Skill Development Authority (OSDA) is serving as the Nodal Agency for the State for skilling its local youth, State Government has chalked out an ambitious target to provide employment opportunity in its own arena.
State Government is focusing on training of underprivileged youth for jobs in the industry. Mostly labour intensive industries like Pharmaceuticals, Textile, Food Processing and others to meet their requirement and accordingly Skill Development Institute has been set up.
Similarly Institute of Chemical Technology along with Indian Oil Corporation Limited (IOCL) is moving ahead for creation of a large pool of skilled manpower for this sector and these trained man power are assured of jon inside the state.
This move will stall the outward movement of the local youth for finding a job outside the State as local industries will provide them job opportunities.
In fact looking at the investment of over Rs.3 Lakh Crore worth projects, which are on various stages of execution, will provide 1.10 Lakh job opportunities in the State, officials feel.
Through the Odisha Industrial Development Plan-2025, State Government has chalked to scale up skilling program in a big way for the local youth so that there will be more job opportunities for them inside the state.
COVID-19 Pandemic threw over 9 lakh migrants out of jobs and looking at their plight, State Government chalked out Action Plan for skill Development so that these youth will not move an inch out of the state to get employment.
While earlier Odisha was promoting metallurgical industries, which were labour intensive has made a policy change as theses industries are now employing less man power and more technology driven.
So focus is now shifted to several other sectors like food processing, tourism, chemical, plastic and petro-chemicals, electronics, ancillary, downstream in metal sector and textile & apparel.
These sectors are labour intensive and provide large scale employment , so these areas are taken as focus sector, said a senior official in Department of Industries.