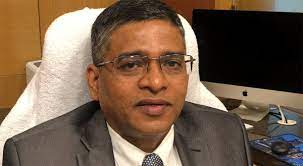 Bhubaneswar: The State Drugs Controller along with police has conducted raids in various places of Odisha and seized 10 fake drugs including huge quantities of Favipiravir tablets.
Basing on a tip-off from Food and Drugs Administration of Maharashtra that spurious Favipiravir Tablets (Favimax-400), allegedly manufactured by Max Relief Health Care (a non-existing manufacturer), Solan in Himachal Pradesh have been purchased by Cuttack based Medilloyd Medicament Private Limited, officials in the State Drugs Controller office said.
Accordingly, the State Drugs Inspectors raided the premises of Medilloyd Medicament Private Limited in Cuttack on June 10 and found that the firm had purchased 58,000 tablets of "Favimax-400" from Max Relief Health Care, Gautam Budh Nagar, Uttar Pradesh.
The Cuttack pharma shop has supplied 40,600 tablets to Shri Mahadev Medicals and Surgicals, Gwalior (Madhya Pradesh), the officials said.
Out of the available stock of 17,400 tablets, 400 tablets were drawn for statutory testing and the balance 17,000 tablets were seized under the provision of the Drugs & Cosmetics Act and Rules.
The State officials have informed the Food & Drugs Administration of Madhya Pradesh Government about the supply of "Favimax-400" tablets to Gwalior, they said.
The Drugs Controller sleuth continued their raid on June 11 also and found that nine other drugs allegedly manufactured by the same Max Relief Health Care (Himachal Pradesh) have also been purchased by the Cuttack-based firm.
To ascertain the genuinity of these drugs and assess their quality, statutory samples of the nine drugs were also drawn and balance stocks have been seized. Since these nine drugs were found to have been supplied to different districts, the Government has alerted all the Drugs Inspectors about the matter.
As per available information, seizures have been made in Balangir, Jharsuguda, Sambalpur, Rourkela and Bhubaneswar yesterday and the raids are still continuing in some places, the officials informed.
After completion of the investigation, the Drugs Controller will file prosecution cases in the specially designated Courts under the provisions of the Drugs & Cosmetics Act and Rules there under.
Earlier in the day, Additional Chief Secretary, Health, PK Mohapatra had ordered a probe into the transaction of spurious medicines. He has asked the State Drugs Controller and Police to carry out a joint investigation and submit a report.