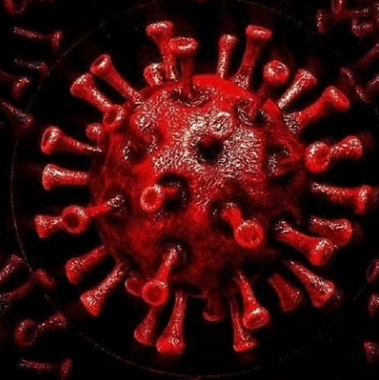 Bhubaneswar: For the second day in a row, the State on Wednesday recorded over 11,000 Covid-19 cases.
The State has detected 11,607 new Covid-19 cases, including 991 cases from 0-18 age groups, during the past 24 hours. With these new cases, the cumulative positive tally increased to 11,67,094 and active cases rose to 84,770.
Out of the total cases reported today, 6,728 were detected in quarantine while 4,879 are local contact cases.
Khurda district continued to report the highest number of new cases at 4,347, followed by Sundargarh (1,219), Cuttack (898), Sambalpur (390) and Balasore (305).
Similarly, Jajpur has recorded 231 cases, followed by Balangir (229), Rayagada (229), Jharsuguda (219), Nayagarh (206), Angul (185), Mayurbhanj (174), Koraput (168), Nuapada (166), Puri (157), Bhadrak (153), Nabarangpur (149), Bargarh (145), Jagatsinghpur (134), Keonjhar (121), Kendrapada (119), Sonepur (114), Kalahandi (103), Ganjam (93), Gajapati (87), Malkangiri (85), Kandhamal (80), Boudh (78), Deogarh (75) and Dhenkanal (71). The State Pool cases are 877.
The death toll mounted to 8,494 with six fresh COVID fatalities, the highest single-day count in more than three months. Two deaths were reported from Khurda district and one each from Bhadrak, Cuttack, Jagatsinghpur and Jharsuguda. Fifty-three other coronavirus-positive patients have died due to comorbidities so far.
The test positivity rate (TPR) stood at 16.7 per cent as the fresh infections were detected from 69,502 sample tests in the last 24 hours, officials said.
Today, the State has received over 30 thousand units of the OmiSure testing kits. The Tata Medical and Diagnostics had developed the OmiSure testing kits which can directly detect the Omicron variant of Covid-19.
The Odisha government has ordered 5 lakh units of the testing kit and the first batch has arrived today. The kits will be used primarily in Bhubaneswar, Cuttack, Rourkela and Berhampur, sources said.
Meanwhile, haats in Bhubaneswar have been decentralized in a bid to reduce crowding at the market places.As per reports, No.1 vegetable market has been shifted to Unit-1 High School ground from today. The No.4 haat has also been shifted near Red Cross Bhawan earlier.