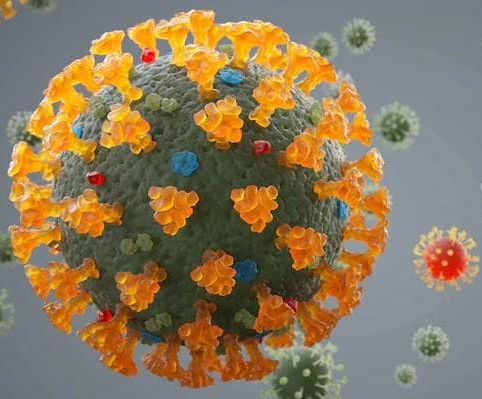 Bhubaneswar:Even though infection rate came down in the State, Covid-19 fatalities remained high in Odisha. The State reported the highest single-day toll of 52 deaths on Monday.
According to the Health and Family Welfare Department, 9 Covid related deaths were reported in Khurda district, while Bargarh, Ganjam, Kalahandi Sundergarh and Puri registered five fatalities each.
Similarly, four deaths reported from Kendrapara district, two each from Cuttack, Kandhamal & Mayurbhanj and one each from Bhadrak, Boudh, Dhenkanal, Jharsuguda, Keonjhar, Nayagarh, Nuapada and Sambalpur districts. Now, the death toll has surged to 4,248.
"There is always a gap in between the detection of a positive case death. If a person is infected today, the death usually occurs after some days when he/she gets serious and does not respond to the treatment," said Director Medical Education and Training (DMET), CBK Mohanty here today.
So, few patients who are under treatment in critical care facilities for many days, adding to the high fatality rate, he clarified.
However, the Test Positivity Rate (TPR) has come down in the State with the reporting of 2,803 cases from 74,740 tests. The TPR has come down to 3.75 per cent on Monday from 4.03 per cent reported yesterday.
Khurda district reported the highest 475 cases today, followed by Cuttack (441), Mayurbhanj (193), Balasore (155), Puri (154), Jajpur (153), Bhadrak (131), Kendrapara (119), Jagatsinghpur (117) and Nayagarh (115). All other districts reported below 100 cases. Bolangir reported only three new cases.
Of the fresh Covid-19 cases reported from 30 districts, 1,597 are from quarantine centres, while the rest 1,206 are local contact cases. With this, the active cases in the State reached 29, 620 while 8,90,778 patients have recovered from the disease so far.
Meanwhile, the Central Team deployed by the Union Ministry of Health and Family Welfare has reached the State to provide technical support to the Odisha Government.
The team members are Dr. Shibani Dutta, Professor, Public Health, AIIH&PH, Kolkata and noted pulmonologist of the country Dr. Prasanta Raghab Mohapatra, now a Professor in AIIMS, Bhubaneswar.
The team will assess the situation, suggest remedial actions and report every evening on the public health activities being undertaken to the corona control room besides submitting the same to the State Government.