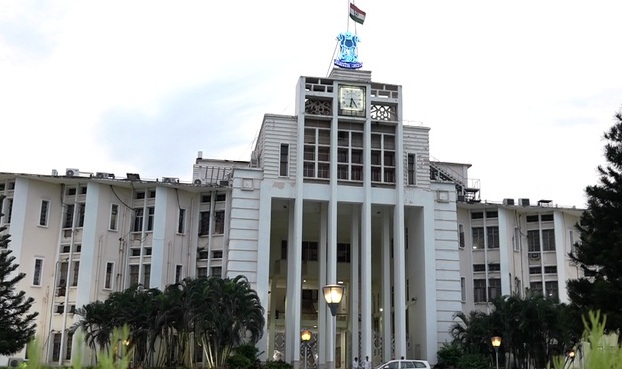 Bhubaneswar: The State of Odisha continued to maintain high growth momentum in collection of GST in the month of August.
The State has recorded a GST collection of Rs 3316.55 Crore in August as against Rs 2348.28 Crore collected during August last year, registering a growth of 41.23%. This is the second highest growth rate of GST amongst all the major States in the country, Commissioner of CT & GST, Sushil Kumar Lohani said on Friday.
The progressive GST collection till August of the current financial year 2021-22 is Rs 16977.92 Crore while Rs 9888.99 Crore collected till August of last fiscal. It means the progressive GST collection registered a growth of 71.69%. The corresponding collection till August of 2019-20 was Rs 13011.04 Crore, Mr.Lohani said.
The collection of OGST during the month of August is Rs 956.47 Crore against a collection of Rs 686.15 Crore during August 2020 recording a growth of 39.40%.
The collection of Rs 956.47 Crore is also the third highest collection during the current FY after collection of Rs 1126 Crore recorded during April'21 and Rs 1067 Crore recorded during July'21, he said.
The progressive collection of OGST upto August is Rs 4836.75 Crore while the State had collected Rs 3040.37 Crore during the same period last year. The OGST recorded a growth of 59.08%. The corresponding figure till August '19 was Rs 3722.30 crore.
Similarly, there is a collection of Rs 792.93 Crore in CGST, Rs 948.21 Crore in IGST & Rs 618.94 Crore in Cess during August 2021 recording a growth of 47.14%, 50.48% & 25.53% respectively over August 2020.
The total collection of VAT (Petrol and Liquor) is Rs 885.21 Crore during August this year as against Rs 606.16 Crore collected in August last year with a growth rate of 46.03%. The collection of Rs 885.21 Crore is also the highest collection from non-GST in a month during the current FY.
Out of the above, collection from petroleum products is Rs 727.95 Crore during August '21 as against Rs 565.79 Crore in August '20 with a growth rate of 28.66%.
Similarly, the collection from liquor is Rs 157.26 Crore during last month whereas Rs40.37 Crore collected during August '20. This head registered a growth rate of 289.47%.
The total e-waybill generated during August '21 was 14.35 lakh against 10.84 lakh generated during August '20 witnessing a growth of 32.38%
This growth during August '21 is a result of better compliance by dealers having turnover of more than Rs 5 Crore as well as follow up action of non-filer assessment and return scrutiny in case of wrong return filers, Mr.Lohani said.
The increase in collection is also due to rise in commodity prices of iron and steel as well as mining sector and collection from matured GST demand made by tax officers after return scrutiny, he informed.
During the recent review with Tax Officials, Commissioner of CT & GST has instructed all the field officers to detect the wrong return filers by applying data analytics and collect all taxes from them as per the provisions of law.
All Circles have been instructed to ensure at least 90% return filing within due date. In the current FY, 16,608 notices have been issued to non-filers while 2,369 assessment initiated for non filing of returns.