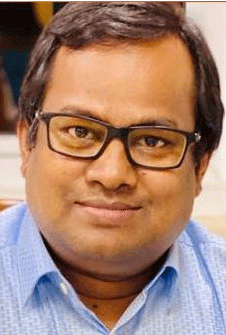 Bhubaneswar: In order to streamline the sand mining process, the State Government has come up with a very comprehensive Odisha Sand Policy, 2021.
Following the approval of State Cabinet, Revenue and Disaster Management, Principal Secretary Bishnupada Sethi has notified the policy recently.
While the draft policy was made in 2018, the Policy was not finalized due to several reasons.
However, after Mr.Sethi took charge as the Principal Secretary Revenue and Disaster Management, the Policy document has been brought to focus and today it takes shape, an official said, adding the State Cabinet has green signaled it.
As per the policy, "No quarrying of sand shall be allowed through mechanized suction method and with blasting in any form."
All sand mines will be auctioned through a very transparent process. Auction of sand mining will be done as per Odisha Minor Mineral Concession Rules, 2016 and where sources exist in clusters as defined under Odisha Minor Mineral Concession Rules, 2016.
Most importantly, Cluster mining will be given priority over individual mines, it said.
Eligibility of the bidder or applicant will be decided as per the criteria specified under Mines and Minerals (Development and Regulation) Act, 1957 85 Odisha Minor Mineral Concession Rules, 2016, the policy says.
Now, the concerned Tahasildar will have to take all statutory clearance beforehand, prior to putting any source into auction to facilitate seamless operation and the expenditure incurred for obtaining such approvals or clearances will be raised against the prospective lessees, as per the policy.
A bench mark (BM) with respect to mean sea level (MSL) should be made essential to in mining channel reaches (MCR). Below which no mining shall be allowed.
Similarly, there will be no mining operation will also be carried out in the safety zone and any other prohibitory areas as prescribed under Odisha Minor Mineral Concession Rules, 2016, it said.
District Survey Report (DSR) for demand-supply estimation and gap assessment of every district will be prepared by the competent authority for sustainable sand mining, as per the guidelines issued by MoEF.
The Revenue Department through the field functionaries and in consultation with Water Resources Department and Odisha Space Application Centre (ORSAC) will identify the potential sand sources suitable for mining operation and such identified sources be made part of the DSR.
On completion of pillar posting and on requisition by the Department, ORSAC will conduct Differential Global Positioning System (DGPS) survey of the source boundaries. It would provide improved location accuracy.
Inter-State transportation of sand may be allowed as per the provisions of Odisha Minor Mineral Concession Rules, 2016 considering the demand for consumption of sand in the State.
A robust mechanism will be put up in place by use of modern technology including IT enabled technology for the purpose of monitoring quarrying activities of the sources and making enforcement activities effective.
Mining Surveillance System (MSS) for minor minerals will also be implemented with technical assistance from Odisha Space Application Centre to curb illegal mining.
Besides, a Customer Grievance Redressal Centre will also be established to inquire into and address the grievances faced by the sand consumers.