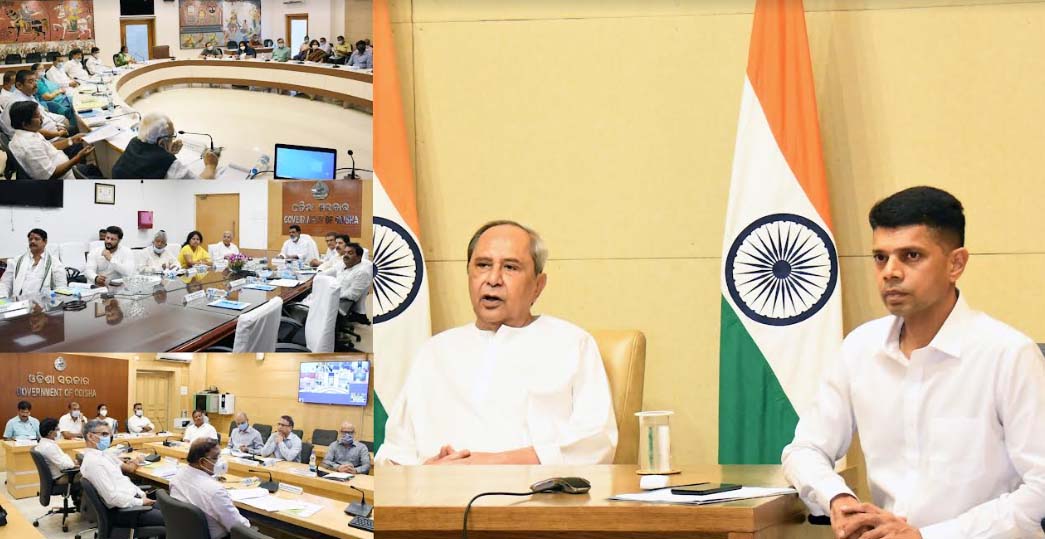 Bhubaneswar: Chief Minister Naveen Patnaik on Friday asked the State Administration to remain fully prepared to deal with any possible natural disaster during this year.
Chairing the State-Level Natural Disaster Management Committee Meeting here, the Chief Minister said that the period from June to October of each year is very crucial in view of natural disasters.
Natural disasters like flood, cyclone and drought occur during this period. Flood and cyclones may occur at the same time, he said, adding, "We need to strengthen our preparedness to face such disasters."
He advised the entire administrative machinery to remain fully prepared with the early information dissemination systems, rescue and relief work, drinking water supply system and health & animal care.
It is also highly essential that the Odisha Disaster Rapid Action Force (ODRAF) and Fire Services personnel should remain prepared, the CM stated.
He further advised the officials to ensure availability of adequate stocks of food in disaster-prone and remote areas, 24-hour functioning of district-level emergency centers and opening a veterinary camp during the disaster.
Special attention should be given to pregnant women, people with physical and mental disabilities, children, widows and the elderly, he told the officers.
"'Every life is precious' is our policy for disaster management. Following this policy, Odisha has become a leading State in the field of disaster management, he said.
Speaking at the meeting, Revenue and Disaster Management Minister Pramila Mallick briefed about the steps taken by the State Government in the field of disaster management.
She said that the State has 879 cyclone and flood shelters while another 55 such centres are being constructed with funding from the Chief Minister's Relief Fund (CMRF), she added.
Senior legislators across the party attended the meeting. Balangir MLA Narasimha Mishra, Puri MLA Jayant Sarangi, Begunia MLA Rajendra Sahu, Berhampur MP Chandrasekhar Sahu, Government Chief Whip Prashant Muduli delivered keynote speeches on various issues and solutions in their respective areas.
Development Commission-and-Special Relief Commission PK Jenna offered thanks.
The meeting was also attended by members of the State Council of Ministers, senior officials and officials from various districts.