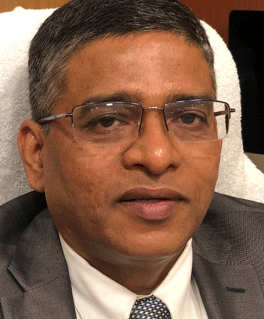 Bhubaneswar : Buoyed by the huge success scripted in COVID-19 vaccination on January 16, the State Government has made all planning for COVID 19 vaccination from January 18 onwards in a big way.
At least 85 per cent of the targeted Health Care Workers (HCW) including doctors in Odisha Saturday were administered the COVID-19 vaccine on the first day of the nationwide vaccination programme.
The vaccination programme was carried out in all the 161 session sites spread across Odisha, which scripts success, thanks to sincere efforts of the health team led by ACS Health & Family Welfare Pradipta Kumar Mohapatra, said a senior officer.
Mr.Mohapatra has reviewed the preparation with all the senior officials here on Sunday.
According to decisions taken all Medical Colleges– Government and Private– shall conduct at least 5 sessions per day in different locations with at least 200 beneficiaries at each session site.
For each session site, two vaccinators and four Vaccination Officers shall be deployed and all the sessions shall be conducted on working days, a senior official said.
He said all the District headquarters Hospitals (DHH ) and Sub Divisional Hospitals ( SDH)s shall conduct one or two sessions per day based on the beneficiary load of the institution.
The target shall be 100 per day for each session, informed the officer, the official said.
As per the directive, the Community Health Centers(CHC)s /and Urban Community Health Centres(UCHC)s shall conduct one session per day.
And for these institutions the target for session is 100.
The sessions shall be planned on Monday, Thursday and Saturday.
The Session Micro Plan shall be prepared based on the vaccine availability and a consolidated plan shall be submitted to State by 12.00 noon positively on Monday.
The session planning should be done in such a way so that first phase of vaccination can be completed by 25 January 2021, said the officer.
The State Government has set a target to complete the first phase of vaccination for 3.28 lakh people by 25 January.
It has received both Covishield and Covaxin vaccines for 1.93 lakh people so far and expecting receipt of more vaccines soon, the official said.