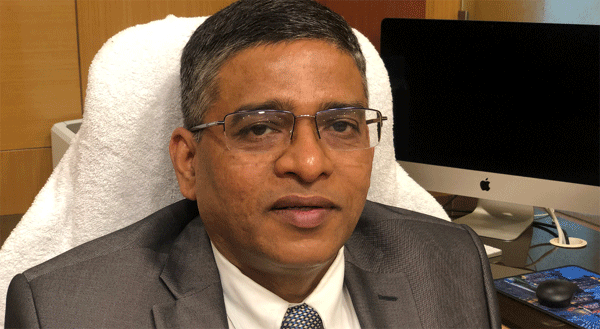 Bhubaneswar: While one year ago First Case of COVID-19 was detected in Odisha, the State Government has outperformed the National Average in almost all indicators, thanks to its strategy to fight the most dreadful virus of the world.
And it makes the State position among the top performing States and Union Territories, feel experts handling COVID-19 in the country.
ACS Health & Family Welfare Pradipta Kumar Mohapatra looks back today and reviewed performance as the First case of COVID-19 was detected on 15 March.
It came to fore that the State Government kick started early response on 10 March.
State in collaboration with World Health Organization conducted workshop for the District Public Health Team which kick started the public health response well in advance and Odisha is one the state to do so early. Training of almost all Medical officers, Nursing staffs and Paramedics is conducted through Video conference portal all across the State.
This is being supported by WHO,UNFPA and UNICEF. Senior Secretary wass leading this exercise.
Various coordination committees and verticals formed on 17 March and this is considered to be one of the most effective strategies.
This supports roll out of all measure public health activities in a multi-lateral fashion.
Chief Minister Naveen Patnaik used to review on weekly basis and Chief Secretary used review on daily basis.
In the review conducted by Chief Minister on weekly basis, prompt decisions were taken in due course of review.
Most importantly majority of decisions taken are based on the technical information, evidence or opinion of experts from WHO, UN, ICMR etc. 3. COVID Regulation Act Implemented on 18 March, said an official.
Odisha is among the pioneer states to frame and implement the "COVID-19 regulation act" that enables strict and fast implementation of public health measures for containment of COVID-19 Pandemic.
Prompt and seamless Early Lock Down and Stringent Social Distancing started on 21 March and Odisha is the First State tate to do so at that time there were only 2 confirmed COVID-19 cases detected in the State. More over Odisha also becomes the 1st State to extend the lock down followed by which the Government of India also declared the extension of lock down.
There are four phases of Lock down followed by which the Union Government issued phased Unlock in a strategic and coordinated manner.
This early lock down and stringent implementation of social distancing have helped a slow increase in cases in the State, admit experts.
On 25 March Dedicated 1000 beded COVID Hospital was planned with a tripartite agreement. Now Government has extended this up to district level. 34 Dedicated COVID Hospital (DCH) has been setup in 30 districts with the capacity of 5925 beds including 376 ICU.
This is jointly assessed by WHO and other UN partners along with the State officials.
On 19 April delegation of power to Sarpanches was entrusted for local managements like initiating containment zones, procurement of logistics for TMCs etc.
Robust Micro Planning for Cluster containment was taken up and with the support of WHO's NPSP team that worked in Polio eradication, robust micro planning was implemented for robust cluster containment.
48-60 Hour complete shutdown is established wherever such incidence occurs. Senior Secretaries were given charge with Senior Health officials along with experts from WHO, ICMR and the Union Government.
Roping in Private Hospital in COVID Treatment and ensuring ZERO Out of Pocket expenses from the patients was organized.
As a vision of State Government it was decided to provide the best care for all COVID patients. MoU is signed with more than 25 Private hospitals and the rates were standardized.
The quality supervision is done by State level Observers and independent observers from WHO/UN etc. As decided, all expenses of all patients were settled by the Government.
Enhancement of ICU and General beds were done as per the projected number of cases provided by the WHO Odisha Team.
So far Reducing Mortality is concerned there reported Lowest Case Fatality i.e. around 0.5% (Global CFR-2.2%, India-14% and Odisha 0.56%) as the State's COVID-19 response was focused and committed to avert every single death.
Quality health care was ensured in all level of health facilities with adequate availability of drugs, oxygen and other logistics. The Government Medical Colleges were engaged to monitor the quality of the treatment and other cares through regular supervisory visits through assigned COVID hospitals.
Mentoring support was extended from State by engaging group of Public health experts from Public Health Directorate, WHO/UN and ICMR etc.
In order to motivate the health workers Chief Minister announced financial package for any mishap/ demise of Health care workers.
Chief Minister had announced that State Government with Convergence with Government of India will ensure that Rs. 50 lakh is given for any Health Personnel (Private and Public) who lose their precious life in the fight against COVID-19 12.
Implementing SARI/ILI Surveillance have been implemented all across the State. So far 2839 SARI cases and 8178 ILI cases were identified.
IT enabled surveillance and contact tracing was done in coordinated fashion by the Departments of Health & Family Welfare, Electronics and Information Technology and Home. This helped in tracking the home quarantine of patients and identifying the contacts based on real time mobile location.
At Gram Panchayat level, Sarpanch were given the authority to ensure registration of Out state returnees. They would be kept in dedicated quarantine facility for 14 days. The sample collection was done in war footing. State Government initiated special COVID-19 health facilities, around 7034 Temporary Medical Centers were set up in 6798 Gram Panchayats (GP)s with provision of 1,63,528 beds for migrant workers.
Use of Information technology to trace the contacts from their mobile location State Dashboard and dedicated WhatsApp number wass created for accessing the real time information.
Telemedicine was used to address the normal OPD cases during the lock down period .
Daily Control Meeting is conducted at the District Level. Similarly Daily review of the situation is done by Chief Secretary.
Additional Chief Secretary Health & Family Welfare Pradipta Kumar Mohapatra was taking update on hourly basis and issuing prompt direction.
Mo Sarkar review was also done for assessing the patient compliance and frequent review done by Chief Minister Mr.Patnaik himself has resulted in effective management of COVID-19.
He was continuously interacting motivating the COVID Warriors and Citizens of the State.
Currently the number of new confirmed COVID-19 cases in Odisha has come down to 50-60 in a day, which is one of the lowest in the country among the state.
The State Administration is vigilant regarding resurgence of COVID-19 in few states and have alerted all concerned to follow surveillance, testing and other protocols.