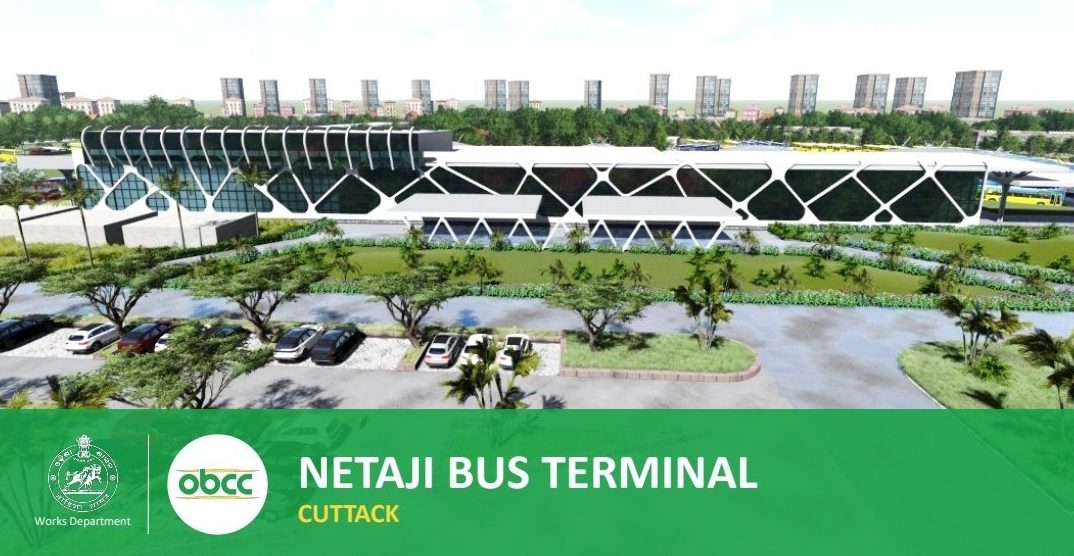 Cuttack: Considering the revised scope of work, the State Government has given administrative approval to spend Rs 83.97 crore for the construction of the Netaji Bus Terminal at Khannagar in Cuttack.
Initially, the State had made an estimate of spending Rs 64.69 crore for the project. However, following a request made by the Odisha Bridge and Construction Corporation Ltd (OBCC), the implementing agency of the bus terminal, the Housing and Urban Development Department has revised the amount to Rs 83.97 crore, sources said.
The revision of the estimate became necessary owing to shifting of public utilities such as an 11KV electric line, water supply pipelines, removal of trees and the cost of avenue plantation for the removal of trees and other related charges, the source said.
The Works Department has now asked the OBCC to initiate the work as per the revised cost and intimate the Department. The Corporation has been asked to complete the project within the stipulated period to avoid cost and time overrun.
The OBCC can charge upto 8 percent of actual expenditure and an additional incentive of 2 percent of the actual expenditure will only be allowed for timely completion of the work, the sources said.
Chief Minister Naveen Patnaik had laid the foundation for the State-Of-The-Art Netaji bus terminal on January 23 on the 125th birth anniversary of eminent freedom fighter, Netaji Subhas Chandra Bose.
The new bus terminal has been proposed as the existing one at Badambadi in the city has been facing space crunch owing to growing demand for bus parking. It also lacks basic public amenities.
The bus terminal will come up on a 12-acre land with a built-up area of 1.18 lakh sq ft.
It will have a three-storeyed terminal building and regular bus bays to accommodate 180 buses at a time. Apart from this, it will have the space for local and Mo Bus service, bus repair workshop with parking space and special parking lot for the four and three-wheelers.
The new bus terminal will also have other amenities for passengers such as ticket counters, rest rooms, cloak rooms, food court, e-vehicle charging station, rooftop rainwater harvesting and solar panels. Besides, it will have an integrated information management system for passengers.