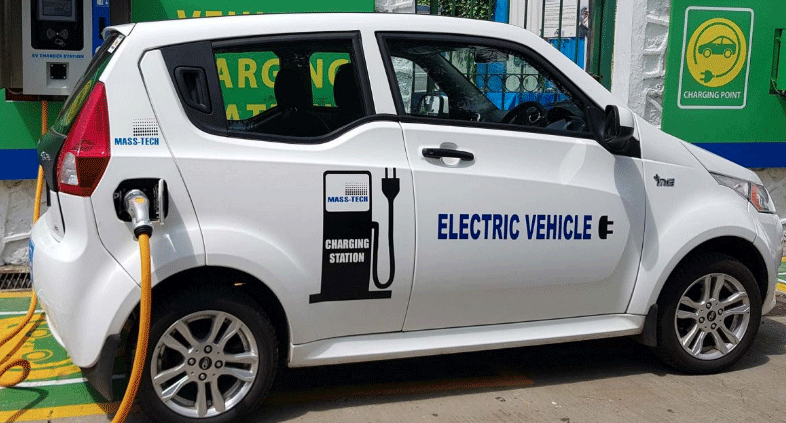 Bhubaneswar: Odisha Government is mulling Electric Vehicle (EV) Policy is intended towards improving the economy, decreasing the pollution, and most importantly boosting the sales and use of electronic vehicles.
Draft Policy Framework has been uploaded in Web of the Department of Commerce and Transport for soliciting opinion from Public at large.
The proposed Policy aims at accelerate the pace of adoption of electric vehicles especially two wheelers, three wheelers and Light Motor Vehicle(LMV).

Policy shall focus to drive rapid adoption of Battery Electric Vehicles to contribute a substantial percentage of all new vehicles in the years to come and bring about improvement in the air quality in Odisha in general and major cities in particular.
Few moves that are fitting at this hour are the commercial incentives that are proposed for all purchasers of EVs for the coming years. Buying a two-wheeler, an e-rickshaw or freight vehicles is now going to allow a benefit of up to Rs.5000 to Rs.12,000 and for a four-wheeler, a benefit of up to 1 lakh which is going to be big incentive.
The proposed incentives are positive step to ramp up the sales of electric vehicles in Odisha.
Aim of the Policy is to promote Electric Vehicles across the vehicle segments among Public in the State by facilitating appropriate ecosystem and the aim is to achieve adoption of 20 Percent Battery electric Vehicles in all vehicle registration by 2025.
While the proposed Policy Framework shall remain valid for five long years from the date of notification, the Policy will promote manufacture of EVs and its components including Battery in the State.
Policy will promote innovation and facilitate Research and Development in the areas relating to EVs and Battery.
The proposed Policy Framework will put in measures to support the creation of jobs in driving, selling, financing, servicing and manufacturing as well as charging EVs.
Institutional Mechanism for administration of Policy will be in place with State Level Task Force headed by Chief Secretary as Chairman and a Steering Committee to streamline implementation of the decisions of the Task Force will be in place headed by Principal Secretary Commerce and Transport.
Financial Incentives will include Purchase Incentives, Scrapping Incentives and Interest Subvention in Loans.
There will be waiver of Road Tax and Registration Fees and across the State establishment of Wide network of Charging stations and Swappable Battery Stations will be there.
Setting up Skill Centres with provision for training related to jobs in EV Ecosystem will be in place.
Setting up of Recycling Ecosystem for batteries will be in place.
Most importantly there will be an Umbrella Non-Lapsable "State EV Fund" to be funded through additional taxes, cess, fees etc on polluting vehicles.
Suggestions have been solicited from General Public within a fortnight, said sources.