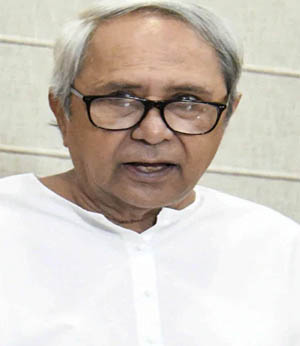 Bhubaneswar: Amid much hue and cry over controversial heritage bye-laws for two ancient temples in Ekamra Kshetra—Anant Basudeva and Brahmeshwar, Chief Minister Naveen Patnaik today demanded the Centre for withdrawal of the draft notification framed by the National Monuments Authority (NMA).
Taking to micro-blogging site Twitter, he opposed the bye-laws that would hurt sentiments of devotees as well as servitors of Lord Lingaraj. He opined that the NMA should take the State into confidence on sensitive religious issues.
Mr.Patnaik appealed to all the parliamentarians from Odisha to raise the issue with Union Ministry of Culture as the rituals of Lord Lingaraj may be affected due to the heritage bye-laws.
Meanwhile, the servitors of the Lingaraj Temple staged mass protest demanding withdrawal of NMA bye-laws. By lighting up hundreds of diyas (lamps), the servitors protested in front of the Lingaraj Temple against the proposed draft notification.
On Thursday, the servitors had warned to stage demonstration for roll-back of the controversial bye-laws like Puri Srimandir.