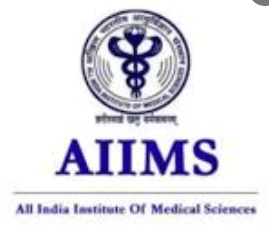 Bhubaneswar: It seems that the Union Government is not in favour of setting up Odisha's Second AIIMS in Sundergarh district, for which the State Government is fighting for.
While replying to a written question of Sundergarh MP (BJP) Jual Oram, the Union Minister of State (MoS) for Health, Bharat Pravin Pawar indirectly turned down Odisha's demand.
Mr.Oram has asked whether the second AIIMS is proposed to be set up at Rourkela or any other place in Sundargarh district, Odisha; and if so, the steps taken in this regard?
In his reply, Mr.Pawar said, "The Government has plans to set up AIIMS in each State in a phased manner. As far as Odisha is concerned, AIIMS at Bhubaneswar has already been set up."
Though the Union Minister has not given direct reply to the question of Mr.Oram, it seems from his answer that his Ministry is not considering the demand of Odisha to set up another AIIMS in Sundergarh.
However, the Odisha Government is taking all necessary steps to start functioning of the proposed medical college and hospital at Sundargarh from next academic session 2022-23, official sources said.
The Medical College being set up with support of National Thermal Power Corporation (NTPC) will function with 100 MBBS seats while the hospital will have 500 beds.
The State Government had signed an MoU with the NTPC in December, 2013 to set up this medical college with a preliminary estimation of Rs 350 crore. For this, the State has provided 21 acres of land free of cost.
Following the demand of peoples' representatives, intellectuals, lawyers and the general public of Western Odisha, the State Chief Secretary in November last year wrote a letter to the Union Health Secretary requesting for establishment of a second AIIMS at the infrastructure developed by NTPC for the proposed medical college. At present, the State has one AIIMS at Bhubaneswar.
Later, on March 15, 2021, the State Health Minister Naba Kishor Das had also requested the Union Health Minister to set up the second AIIMS of Odisha at Sundergarh.
In April this year, the Ministry of health & family Welfare, had sent a team to make field verification of the proposed medical college and they have expressed satisfaction. However, now it seems that Union Government is not going to consider this proposal of the State.