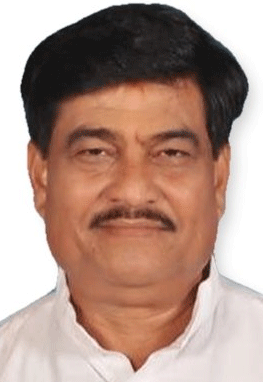 Bhubaneswar: As per the Union Government's new norms, Hallmarking of gold jewellery has been made mandatory in eight districts of Odisha, Food Supplies and Consumer Welfare Minister Ranendra Pratap Swain said on Tuesday.
"As per the Central Government guidelines, mandatory Hallmarking has been implemented in 8 districts of #Odisha namely Balasore, Bhadrak, Cuttack, Ganjam, Jajpur, Khurda, Mayurbhanj & Sambalpur," Swain said in his twitter handle.
Jewelers will be allowed to sell only 14, 18 and 22 carats of gold jewelleries. Gold of additional 20, 23 and 24 carats will also be allowed for hallmarking, he said.
The Minister appealed to consumers to check Hallmarking before purchasing Jewellery.
Hallmarking on gold jewellery and other related items will become mandatory from Wednesday, said the Union ministry of consumer affairs, food and public distribution.
As per the BIS (Hallmarking) Regulations, the Ministry of Consumer Affairs, Food & Public Distribution has made Hallmarking on gold jewellery and other related items mandatory from June 16.
Initially, the new norms were implemented in 256 districts of the country which have Assaying Marking Centers. Jewellers with annual turnover up to Rs 40 lakh will be exempted from mandatory hallmarking.
Export and re-import of jewellery as per Trade Policy of Government of India – Jewellery for international exhibitions, jewellery for Government-approved B2B domestic exhibitions will be exempted from mandatory hallmarking, the Ministry said.
Items like watches, fountain pens and special types of jewellery– including Kundan, Polki and Jadau—have been exempted from hallmarking. Jewelers can continue to buy back old gold jewellery without a hallmark from consumers.
According to the World Gold Council, India has around 4 lakh jewelers, out of this only 35879 have been BIS certified.