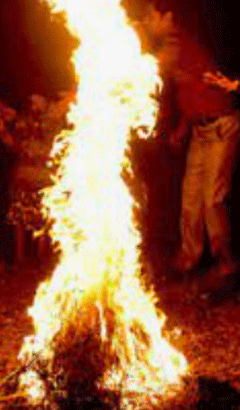 Bhubaneswar: The State Government on Tuesday alerted all the District Collectors and Municipal Commissioners about the cold wave situation prevailing in several parts of the State and to continue for next three days.
As per India Meteorological Department (IMD) forecast, the minimum temperature will be below normal by 5 to 6 degree Celsius in the districts of interior Odisha and by 4 to 5 degrees in the districts of coastal Odisha during the next 3 days.
The north westerly/ northerly dry and cold wind at lower levels is penetrating over Odisha and under its influence isolated cold wave to severe cold wave with isolated cold day conditions very likely over some parts of interior and coastal districts of Odisha during next 3 days.
The IMD has also issued an 'Orange warning' for isolated cold wave to severe cold wave conditions for seven districts in the State. These districts are Sundergarh, Jharsuguda, Mayurbhanj, Kalahandi, Bolangir, Sonepur and Boudh. Further, the Met department has already issued yellow warning for cold for many districts of Odisha in the next three days.
In its letter to the Collectors, Office of the Special Relief Commissioner (SRC) advised the people to remain indoors during the night and morning as there is likely to be cold related illness which might be aggravated by continuous exposure to the cold.
The Collectors were requested to ensure that school buildings, community buildings and other available buildings are opened for use as shelter during night by homeless and needy people. Cold wave conditions continued to sweep across the State with the minimum temperature significantly remaining below normal in many places.
Daringbadi in Kandhamal district is the coldest place in the state with a minimum temperature of 3.5 degree Celsius on Tuesday.
As many as 19 places in the State recorded a minimum temperature below 10 degree Celsius.
Phulbani registered a minimum temperature of 4 degree Celsius followed by Bhawanipatna (6) Keonjhar (6.2), Sundergarh (6.5), Tititilagarh (6.8), Boudh (7) Bolangir (7.8), Sonepur, Sambalpur, Baripada, Koraput (8.5 each) Anugul (8.6) ,Baragarh and Talcher (9 each), Chandbali (9.2) and Balasore 9.8 degree Celsius.
The Indian Meteorological Department here clarified that during the last two days frost not snow is seen on the ground in certain pockets of Kandhamal and Sundergarh districts.