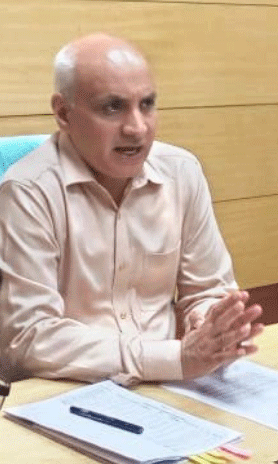 Bhubaneswar: Ahead of Three Tier Panchayat Polls, the State Government has released Rs 350 crore for disbursement of special livelihood assistance of Rs 1,000 to all eligible beneficiaries covered under the National Food Security Act (NFSA) and State Food Security Scheme (SFSS).
In view of the prevailing Covid situation, the State Government has decided to distribute the special aid to all people under the PDS, officials said.
Vir Vikram Yadav, Principal Secretary Food Supplies and Consumer Welfare (FS&CW) Department after taking review of the requirements has directed officials in this regard.
Accordingly, Additional Secretary FS&CW, M Q Haque has asked Odisha State Civil Supplies Corporation (OSCSC) Limited to release the funds to all 30 Districts immediately.
The OSCSC has been asked to complete distribution of the amount within just seven days from the date of start.
The Department has also fixed modalities for disbursement of the fund to the beneficiaries. As per the letter, Biju Swasthya Kalyan Yojana (BSKY) card will be used as the primary ID proof. However, in case of non-availability of BSKY cards, existing NFSA and SFSS cards will also be considered as the ID proof.
"CCSO/CSOs-cum-District Managers, OSCSC Ltd shall download the Block/ULB-wise NFSA and SFSS card list for January 2022 allotment from Ration Card Management System (RCMS) dashboard & prepare Block/ULB-wise funds requirement. Accordingly, Collectors shall credit funds to the concerned Bank Accounts of Blocks/ULBs," Mr.Haque said.
The BDOs have been asked to collect proof of disbursement statements of livelihood assistance from the concerned cash distributing officials through the marketing inspectors & submit for necessary reconciliation of accounts.
After that, the concerned District Collector will forward the Utilization Certificate to FS & CW Department/OSCSC Ltd for record.
The field level officials asked to deposit the un-disbursed amount to the Bank Account of OSCSC Ltd online/through demand draft.