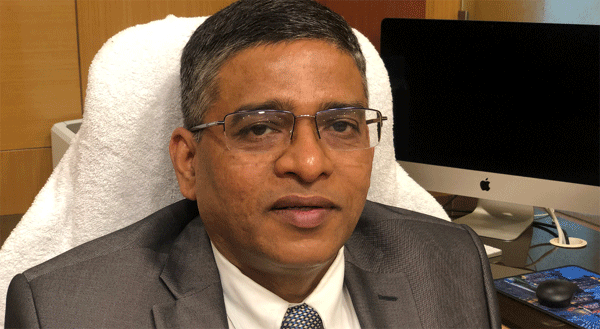 Bhubaneswar: Odisha Government has put districts on high alert as COVID-19 cases continued to surge in the State.
Additional Chief Secretary (Health), Pradipta Kumar Mohapatra elaborated on the preventive and enforcement measures essential for now at the meeting.
"People coming from outside Odisha need to be tracked and tested at the earliest. At present, 25,000 to 26,000 persons are being tested for COVID-19 on a daily basis. We have planned to increase this number," said Jena.
"The Panchayati Raj Institutions (PRIs), Sarpanchs, Ward Members, and Anganwadi workers will play a crucial role in keeping a track of people coming from other states and countries. We will reactivate the same exercise which was implemented during 2020."
Chief Secretary Suresh Chandra Mahapatra convened a high-level meeting of senior officials of different Government departments and Collectors here.
Special Relief Commissioner (SRC) Pradeep Kumar Jena said the strategy to check the spike in Covid-19 cases was discussed at the emergency meeting.
The Health and Family Welfare (H&FW) Department is keeping a constant vigil on the situation.
DG Police (Abhay) has instructed the SPs to implement enforcement measures more stringently. The upcoming festivals like 'Dola Jatra' and Holi will be observed in a completely restricted environment. Besides, the marketplaces, malls, public places and other vulnerable locations will be under watch, added SRC Mr.Jena.
While cases have spiked significantly in other states, Odisha reported 146 COVID-19 cases on Monday out of which 59 are local contacts. In one of the premier educational institutions of Bhubaneswar, 45 positive cases have been reported today.
So far, around 3.39 lakh COVID cases have been reported in Odisha and 1,919 persons have lost their lives due to coronavirus. Total 53 persons who had COVID died due to other causes, the Health Department website revealed.
Currently, there are 867 active cases of COVID.
The Malkangiri District Administration imposed night curfew in the district from March 23 (Tuesday) to March 31 (Wednesday).
An order said that the movement of individual shall remain strictly prohibited, except for essential activity from 9 PM to 6 AM during the aforementioned 9 days.
However, Ganjam Collector Vijay Amruta Kulange denied that there is any plan to impose shutdown in Berhampur.
Mr.Kulange tweeted, "It's false news. Just we got known through social media. There is no announcement regarding shutdown of Berhampur."
He added that action will be initiated against organisations if any violations of Covid guidelines are spotted. "Please follow social distancing norms. Wear mask and avoid crowd," the Collector said.
COVID-19 situation has become alarming in the state capital, cautioned Bhubaneswar Municipal Commissioner (BMC) Commissioner Prem Chandra Chaudhary.
He informed at a press conference that 28 positive cases were detected in XIMB on Sunday while swab samples of 200 more students, staff and faculty members of the institute have been sent for testing. Contact tracing of the infected is underway and the campus has been closed till further orders.
The BMC Commissioner further said the XIMB authorities have been asked to submit a list of all students, staff and faculty, who will be kept under surveillance and undergo COVID-19 test in coming days ," he stated.
The COVID-19 situation has become a bit alarming in Bhubaneswar that has been reporting daily cases in double digits for the last five to seven days.
On Monday maximum cases reported from Khordha district were from Bhubaneswar.
One servitor of Lingaraj temple and his family members have also contracted the virus and contact tracing has already begun.
In view of the resurgence, enforcement of COVID-19 guidelines will be intensified in the capital city. Surveillance at crowded places will be carried out regularly and a special squad of BMC will be engaged for the purpose, Choudhury said.

The BMC Commissioner said that at railway stations and airports, rigorous checking of passengers coming from hotspot states will be conducted.
"We are planning to conduct random RT-PCR test of the passengers. We will also intensify sample collection in other areas," the BMC senior official said.
The civic body has imposed additional restrictions for Dola Jatra celebrations in the city, apart from the statewide restrictions imposed by the Odisha Government.
During the celebration of Dola Jatra for carrying the idol, maximum six persons will be allowed. However, there shall be no procession and playing of sound instruments which are likely to attract the attention of the public and will cause a congregation.
The persons carrying idol need to wear face mask appropriately as far as practicable and the organizers shall ensure that maximum 50 to 60 person are present at any point of time at the Dola Melan Padia with strict adherence to COVID appropriate behaviour like maintenance of social distancing of six feet among two people and wearing of face mask.
There shall be no Jatra, Orchestra or Meena Bazar or any kind of celebrations at the Dola Celebration Field.
The organizers shall have to obtain written permissions from BMC to conduct the functions with above stipulations while the religious rituals may be performed inside the temple with adherence to COVID appropriate behaviour.
No devotees will be allowed inside the temple, said a BMC Officer.