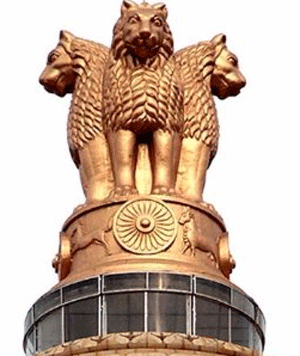 New Delhi: Union Minister Petroleum and Natural Gas Dharmendra Pradhan Monday said that the share of natural gas in primary energy mix is envisaged to increase to 15 Percent by 2030 by boosting domestic production and procuring LNG.
At present, the Union Government has accorded highest priority in domestic gas supply to City Gas Distribution (CGD) for distribution to domestic household (cooking purpose-PNG domestic) and transport segment (CNG), he said in a written reply in Lok Sabha.
The industrial and commercial users of CGD network also consume market determined price gas including LNG based on their respective techno commercial consideration.
At present there is no cross country LNG Pipelines in the country.
However, transportation of natural gas through pipelines is an economical and safer mode of transportation and necessary safety measures including use of technology are to be taken by the implementing agency, he said.
The Petroleum & Natural Gas Regulatory Board (PNGRB), under the PNGRB Act, 2006, has notified Technical and Safety Regulations for Natural Gas Pipelines in line with the various national/ international standards and the authorized pipeline entity are bound to comply the standards/specifications as provided under notified Regulations, the Union Minister informed the House.
The LNG imports are under Open General Licensing (OGL) category and establishment of LNG infrastructure, including LNG terminals is also under 100% FDI (automatic route).
He market of natural gas is being created by expansion of gas infrastructure including City Gas Distribution, Gas Grid Network and establishment of LNG retail outlets.
The Ministry of Road Transport and Highways has notified LNG as transport fuel. LNG Terminals/Pipelines/City Gas Distribution Networks are being established to expand gas market.
In the meantime the Union Government is making all efforts to reduce import dependence, Pradhan said.
India's oil and oil equivalent gas import dependence in 2014-15 was 68.9 Percent and 2015-16 it was 72.2PC and during current April-January 2020-21 it is 77.1 per cent.
The crude oil Import amount was 202.9 million metric ton (MMT) in 2015-16, which has come down to 162.8 MMT in 2020-21 while the crude oil Processed in the country was 232.9 MMT, which has come down to 182.2 MMT in 2020-21.
Percentage of crude oil import out of Crude Oil Processed is 89.4 per cent in 2020-21, which was 89.2 Percent in 2019-20.
The oil industry development Cess at the rate of 20 PC ad valorem is applicable on crude oils produced from pre-NELP blocks and at present, there is no such proposal to amend the rate of cess.
Ministry of Petroleum and Natural Gas has taken several steps inter alia promotion of renewable and alternate fuels like ethanol, second generation ethanol, compressed bio gas and biodiesel, promotion of natural gas as clean fuel/feedstock in the country.
These steps are taken with a view to move towards a gas based economy, refinery process improvements, promoting energy efficiency and conservation, efforts for increasing production of oil and natural gas through various policies under Production Sharing Contract (PSC) regime, Discovered Small Field Policy, Hydrocarbon Exploration and Licensing Policy, Setting up of National Data Repository, etc.
The Union Government has also provided functional freedom to National Oil Companies and wider private sector participation by streamlining approval processes including electronic single window mechanism.
Ministry of Petroleum and Natural Gas is also working in collaboration with various Central Government Ministries/stakeholders to make efforts to achieve reduction in import dependency on oil, said the Minister.