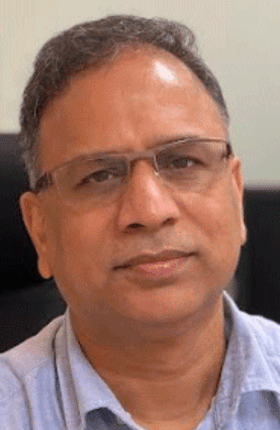 Bhubaneswar: In an aim to bring the State Economy on track following the improvement in Covid-19 pandemic situation, the State Government's expenditure has been increased by nearly 15 per cent till October of Fiscal 2021-22 in comparison to the same period of last financial year (2020-21).
While Chief Minister Naveen Patnaik is reviewing the activities of various departments on a regular interval, Vishal Dev, Principal Secretary Finance is keeping a tab on the spending by various departments.
According to official sources, the State has utilized Rs 60,464.67 crore till October of FY 2021-22 while the expenditure till October of 2020 was Rs 52,677.17 crore.
The total expenditure as on 30 October made by various Departments of the State Government was 41.60 per cent of the Budget Estimation made for the current Fiscal. However, the Departments were able to utilize only 37.30 per cent of the Budget till October of previous year.
The total Budget Estimation made for FY 2021-22 was Rs 1,45,349.95 crore. Till September, the total utilization was Rs 50,896.92 crore, which was 35.02 per cent of the estimation.
However, the expenditure, by the end of October, has reached to Rs 60,464.67 crore. It means, nearly Rs 10,000 crore has been spent by various Departments of the State in the month of October, 2021.
The State Government has utilized 6.58 per cent of the Budget during the last month alone, which is 2.92 per cent more than the expenditure made till October of last fiscal.
Till October of 2021-22, the Culture Department has spent 80.01 per cent of its Budget allocation, followed by IT Department (55.15%), Agriculture (50.85%), Health (50.74%), Law (49.09%), I&PR (48.79%), SSEPD (49.64%), Finance (47.10%), Women and Child Development (46.97%), FS&CW (46.29%) and Home (46.19%).
Similarly, the expenditure of some other Department are—Cooperation (44.70%), Higher Education (44.65%), Disaster Management (44.33%), S&ME (44.05%), Science & Technology (42.89%), Revenue (41.90%), Panchayati Raj (40.85%), Parliamentary Affairs (40.16%) and MSME (40.05%).
The other Departments have recorded an expenditure of below 40 per cent till October end of this financial year.
The Departments which spent less are—Tourism (10.21%), Industries (2.5%), Transport (17.41%), Rural Development (17.15%), and Energy (17.19%).
The State Government is giving full emphasis on speedy implementation of the education, health, livelihood and economic development programs.
One of the concerns of the State Government is less Capital Expenditure, which needed to be boosted up, officials say.
While the state Government is infusing more funds for Capital Expenditure, which is also highly essential, spending in this sector is not picking up, admit officials.
Infrastructure Development is one of the core area of CAPEX, where thrust is needed to be given, said an official, adding close monitoring by the Department officials and more visit to the field warranted, where projects are being implemented.