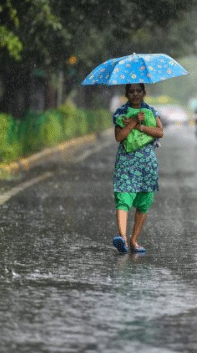 Bhubaneswar: As the IMD predicted normal rainfall during the upcoming monsoon season, the State Government has geared up to tackle any possible natural disaster like cyclone or flood during this year.
Odisha is vulnerable for cyclones and floods also being reported every two or three years. So, the Department of Water Resources (DoWR) has asked all Collectors to initiate preparedness measures for the ensuing cyclone/ flood season-2022.
In a letter to the Collectors, Additional Secretary, DoWR, Subrat Kumar Panda said, "The month of May and June are likely to witness cyclogenesis in the Bay of Bengal which may have devastating effects on the life and property of the people of Odisha."
It is needless to reiterate that preparedness is the key to mitigate the effects of the tropical cyclone associated with heavy rain induced floods, he said.
With a view to reduce the destructive effects of the cyclones/floods, all preparedness measures are required to be undertaken well in advance, Panda said.
The first pre-flood preparatory meeting was held on April 8, 2022 under the chairmanship of the Additional Chief Secretary, Department of Water Resources, Anu Garg.
It has been decided at the meeting that all the field engineers to be instructed to take-up verification of river embankments, identify weak & vulnerable points in rivers/canals and take pre-emptive measures during April 16 to April 26, 2022 in coordination with District Administration to counter the impact of possible cyclone/floods.
The collectors were requested to instruct the concerned Sub-collectors/ Tahsildars to co-ordinate with the field engineers of the Water Resources Department during the physical verification of embankments etc. with effect from today to April 26, 2022.