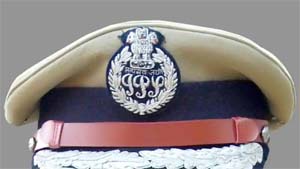 Bhubaneswar: While Odisha is facing acute shortage of Indian Police Service (IPS) Officers in the State, repeated request by the State Government to send more Top Cops to Odisha is being rejected time and again.
Out of 195 Sanctioned Posts 119 Top Cops are in position, while there are 76 vacancies. And most importantly out of 119 IPS Officers, only 93 are serving in the State and 26 Top Cops are serving in Centre.
While there are 136 Direct Recruit IPS Posts in the State, 59 Posts are for Promotee Officers in IPS Cadre. All the 59 Promotion related posts of IPS are lying vacant.
So virtually out of 195 Sanctioned Officers Odisha is receiving services of only 93 Top Cops, which results in acute shortage in Police Administration.
With growing Maoist Menace and absence of young and energetic IPS Officers in the Rank of Superintendent of Police (SP)s in the Districts, Odisha Government is facing tough time in handling Law and Order situation.
In order to face the emergent situation Odisha Government for last five years is requesting Ministry of Home Affairs to allocate at least 10 IPS Officers to Odisha Cadre every year.
However MHA is allocating much less number of Top Cops to the State, for which concern has been raised by the State Government over the issue. Recently MHA has allocated only 4 IPS Officers to the State, though Odisha Government had requested to allocate 10 IPS from successful ones from the Civil Service Examination(CSE)-2019 List.
Since 2010, Odisha has been raising the shortage of IPS Officers in the SP Level in the districts and requesting MHA to allocate 15 Top Cops to the state each year.
However never MHA allocated required amount of IPS Officers to the State.
From CSE-2011 list Centre allocated 4 IPS though request was made to provide 15 top Cops. Out of 4IPS, two left Odisha Cadre to join IAS and IRS.
Similarly in CSE-2012, only 6 IPS were allocated and one IPS left the cadre to join IAS.
MHA allocated 5 IPS from CSE-2013 and 2 Top Cops changed their cadre to other States.
Odisha got 8 IPS from CSE-2014 List and one left to join IAS.
Odisha Government in 2015, requested to allocate at least 10 IPS Officer annually as request for 15 IPS Officers were coolly turned down by MHA.
However from CSE-2015 List, MHA allocated 4, in CSE-2016 and 2017 it gave 3 each and from CSE-2018 list MHA provided 5 Top Cops, leaving huge vacancies hitting the State, so far State Police Administration is concerned.
Looking at the large scale vacancies and non-availability of young and energetic IPS Officer, Odisha Government once again is requesting the Centre to allocate more Top Cops to the State to deal with emergent situation, said sources.