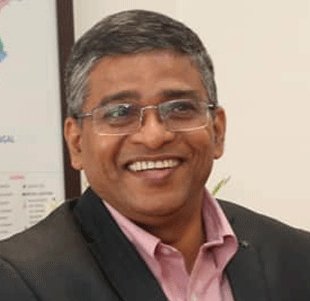 Bhubaneswar: Pradipta Kumar Mohapatra, Additional Chief Secretary, Health & Family Welfare has asked the Collectors, Commissioner, Municipal Corporation Bhubaneswar, Cuttack, Berhampur, Sambalpur and Rourkela to find out more Private Health Care Centers for allowing those institutions as COVID-19 Vaccination Center.
Mr.Mohapatra has said establishment of COVID-19 Vaccination Centers in Private Hospitals other than empanelled Hospitals under BSKY and CGHS have already been tapped.
He informed that the COVID-19 vaccination of Health Care Workers, Front Line Workers and vaccination of age-appropriate group of citizens is going on smoothly in our State.
183 Private Hospitals empaneled under CGHS & BSKY have been designated as COVID-19 Vaccination Centres (CVC) along with Government Health Facilities to provide vaccination services.
He said that now, in order to expand the COVID-19 vaccination services in the community, District and Municipal Corporation Administration is to verify and recommend, any of the private hospitals in your district not empanelled under BSKY / CGHS which meets the following criteria for COVID-19 Vaccination Centres.
Mr.Mohapatra has advised that Sufficient Cold Chain equipment and capacity is needed.
Sufficient rooms / space for waiting area, vaccination and observation post vaccination is required.
Sufficient number of trained vaccinators and verifiers and ability to manage the Adverse Events Following Immunization (AEFI), as per the norms and guideline of the Ministry.
In this context, you are requested to assess the feasibility of such private hospitals in the district to be declared as COVID-19 vaccination Centre and submit the proposal for the same as soon as possible.
This has to be treated as "MOST URGENT", pointed out ACS Health & Family Welfare.