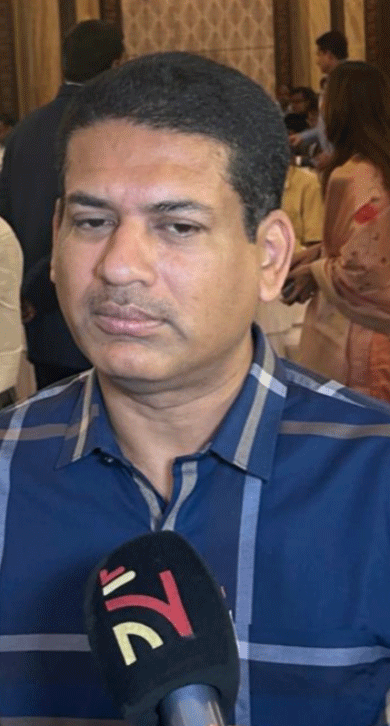 Bhubaneswar: Odisha is going to witness a negative growth in its merchandise exports during the financial year 2022-23 in comparison to 2021-22.
This was indicated by Director General Foreign Trade (DGFT) Santosh Sarangi in the side-line of a workshop on the Export Conclave held here on Wednesday.
The Conclave was jointly organised by the Department of MSME in association with the Director, EPM and Federation of Indian Export Organization (FIEO) here.
Odisha has registered merchandise exports worth Rs 1.34 lakh crore during the financial year 2021-22. However, the figures are not encouraging when compared to the national export figure of Rs 32 lakh crore, said Shri Sarangi.
And, this year, the total merchandise exports from India reached at Rs 36 lakh crore. We have not compiled the state-wise export figure for the year 2022-23. But, the export figure of Odisha during 2022-23 will witness a short fall due to levy of export duty on metals and steels in the last year, Shri Sarangi said.
Metallurgical, mineral and marine products are in the top position in export to foreign countries from Odisha, he said.
Value added products on aluminium, food and marine sectors have huge export potential in Odisha, the DG said, adding, at present Gujarat, Tamil Nadu and Maharashtra states alone contribute to over 50 per cent of total export from India.
In Odisha, aluminium sector is the highest exporter of 700 million US dollars followed by steel products and then minerals and marine products of 500 million dollars export, he pointed out.
While speaking at the conclave, DGFT Shri Sarangi said about 10 to 12 years ago, the total export from India was around 300 billion dollar, but, in 2021-22, the country has exported goods worth 450 billion dollars which includes IT and other service sector exports.
Similarly, during the last financial year of 2022-23, the export figure crossed 750 billion US dollars, he said.
While the export in the global market grew by 28 per cent during the year 2016-22, India has witnessed a growth of 74 per cent during the time period. From this figure, one can imagine the export potential of our country, he added.
Shri Sarangi said the Director General Foreign Trade (DGFT) Office has taken a lot of steps to enhance the export from India. He said District Export Promotion Committees have been set up in 557 districts under the chairmanship of concerned district Collectors while steps are being taken to form such committees in other districts. The districts have prepared District Export Promotion Plans.
To enhance the export from India, Prime Minister Narendra Modi has asked all Missions in foreign countries to promote trade, tourism and technology, Shri Sarangi informed.
The DGFT, which was acting as an authority for export and import in India, has changed its role and now it is acting as a facilitating agency for the exporters, the DGFT said.
Odisha has huge export potential in the mineral and metallurgical sectors. Besides, the marine sector has also a good potential for export, Shri Sarangi said, adding, "At present, Odisha is exporting about 1/10th of the marine export of Andhra Pradesh."
There is a need to build a robust ecosystem and supply chain to record a good growth in export from Odisha, he added.