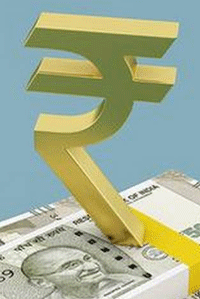 Bhubaneswar: While the Odisha Government has decided to go for nearly Rs.42,000 Crore of Borrowings from various sources during FY 2021-22, there is hardly any concern among the officials as they feel rise of Debt Stock is no way harmful for the State as Debt Servicing ability has improved.
In fact, Odisha Government has been balancing the act of Interest Payment-vis-à-vis Revenue Receipts within its limit, so there is no worry, officials handling the State Exchequer opine.
The debt stock at the end of December, 2020 was Rs.1,02,593 crore, which is 20.1 Percent of GSDP.
By end of 2020-21, the debt stock is estimated to reach to a level of Rs. 1,06,540 Crore, which is 20.9 PC of GSDP.
The debt stock at the end of FY2021-22 is estimated at Rs.1,25,005 crore, which is 21.3PC of GSDP.
Sustainability of debt stock should not be judged by the absolute amount of borrowing. Rather, it should be seen on the ability of the State to service the debt.
Thus, debt sustainability parameters prescribed in FRBM Act are as follows:
Firstly, the Debt-GSDP Ratio should be limited to 25 Percent; and Interest Payment- Revenue receipt should be limited to 15 Percent.
In Budget Estimates, 2021-22, the Debt Stock is estimated to reach Rs.1,25,005 crore (21.3 PC of GSDP).
Similarly, the Interest Payment-Revenue ReceiptRatio is projected at 6.37 PC.
These ratios related to debt have been kept well within the prudent level.
Besides, as the State is achieving revenue surplus continuously from 2005-06, the entire borrowing is utilized for capital investment.
Hence, there should not be any concern about the debt stock of the State Government.
This is because in recent months, the State's own revenue collection is showing robust month-to-month growth.
Even at the end of January, 2021, the cumulative collection of own revenue is 7.4 PC higher than the corresponding period previous year in spite of the impact of pandemic.
The State's economy is showing signs of recovery. State Government expecting a good growth of about 10 PC by end of the Current Year and expect similar growth during the FY2021-22, pointed out a senior official.
Till end of January, 2021, own tax revenue has shown a marginal decline of about 1PC over corresponding period of previous year.
State is hopeful of achieving positive growth in own tax by end of the year in spite of impact of pandemic induced lockdown.
On the other hand, there is a growth of about 27% in Non-Tax revenue till end of January, 2021.
Over-all own revenue has shown a robust growth of 7.4PC.
However, there is a substantial shortfall in share in central taxes in 2020-21.
The 15th Finance Commission had recommended for release of Rs.39,586 crore towards share in central taxes to Odisha.
In the Union budget, 2020.21, it was reduced to Rs.36,300 crore and in the revised estimates for 2020-21, it has been further reduced to Rs.25,460 crore.
Thus, if one compares it to the recommendations of 15th FC, the loss is about Rs.14,000 crore, if compared to Union budget, the loss is about Rs.11,000 crore. This is a substantial loss of revenue.
Similarly, for the year 2021-22, the allocation made in the Union Annual Budget for Odisha is Rs.30,137 crore which is even less than the actual receipt during 2017-18.
Under this backdrop, Odisha Government is going for more borrowings of Rs.41,986 Crore. However, Repayment will be Rs.23,521 so net borrowing will be Rs.18,465 Crore by 31 March, 2022.