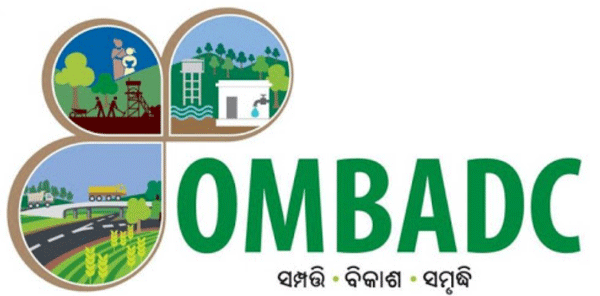 State Government on Wednesday sanctioned eight new projects in different sectors in Odisha Mineral Area Bearing Development Corporation (OMBADC) districts.
These projects were sanctioned in the Board of Directors meeting chaired by Chief Secretary Asit Tripathy here.
While giving nod to the projects, the Chief Secretary directed the Principal Secretaries and Secretaries of concerned administrative departments to workout 'weekly monitoring plan' for expeditious and qualitative implementation of the projects for completing them before the scheduled time.
The meeting was held on digital mode from Lokseba Bhawan here. Chief Executive Officer OMBADC  Uma Nanduri outlined the project proposals for discussion.
The approved projects included up-gradation of health service facilities in health sub-centers, primary health centers, community health centers and sub-divisional head quarter hospital in two Blocks of Mayurbhanj district with estimated cost of around Rs.47.25 crore, up-gradation of library, laboratory and teaching-learning infrastructure in engineering college at Keonjhar at estimated cost of Rs.34.00 crore, opening of centers of excellence in Government ITIs and Poly-techniques of six districts at estimated cost of Rs.123.45 crore, broadband connectivity to hospitals and schools in.
OMBADC districts at estimated cost of Rs.3.00 crore, improvement of milk procurement facilities in Jajpur district at the estimated cost of 20.48 crore from OMBADC, development of four mega mother nurseries in Mayurbhanj, Keonjhar, Sundargarh and Jajpur district at Rs.11.71 crore, skill development certificate course for tribal youths in panchakarma and naturopathy at Rs.0.16 crore, and sex sorted semen for genetic improvement of cattle at Rs.16.93 crore.
According to officials, available data show that earlier the projects of worth Rs.13,233.25 crore were sanctioned for OMBADC districts in the sectors like mega pipe water supply, up-gradation of heath service facilities, quality improvement in education, skill development, strengthening of integrated child services; livelihood promotion through agriculture and allied activities, pollution containment, environmental protection, water harvesting, soil and moisture conservation, and creation of water bodies etc.
All these projects are now under expeditious implementation, the officials said.
Development Commissioner Suresh Chandra Mohapatra, Additional Chief Secretary Forest and Environment  Mona Sharma, Additional Chief Secretary Health and Family Welfare PK Mohapatra along with Principal Secretaries, Secretaries and senior officers of respective departments participated in deliberations while CEO  Uma Nanduri placed the administrative and financial details of the projects.