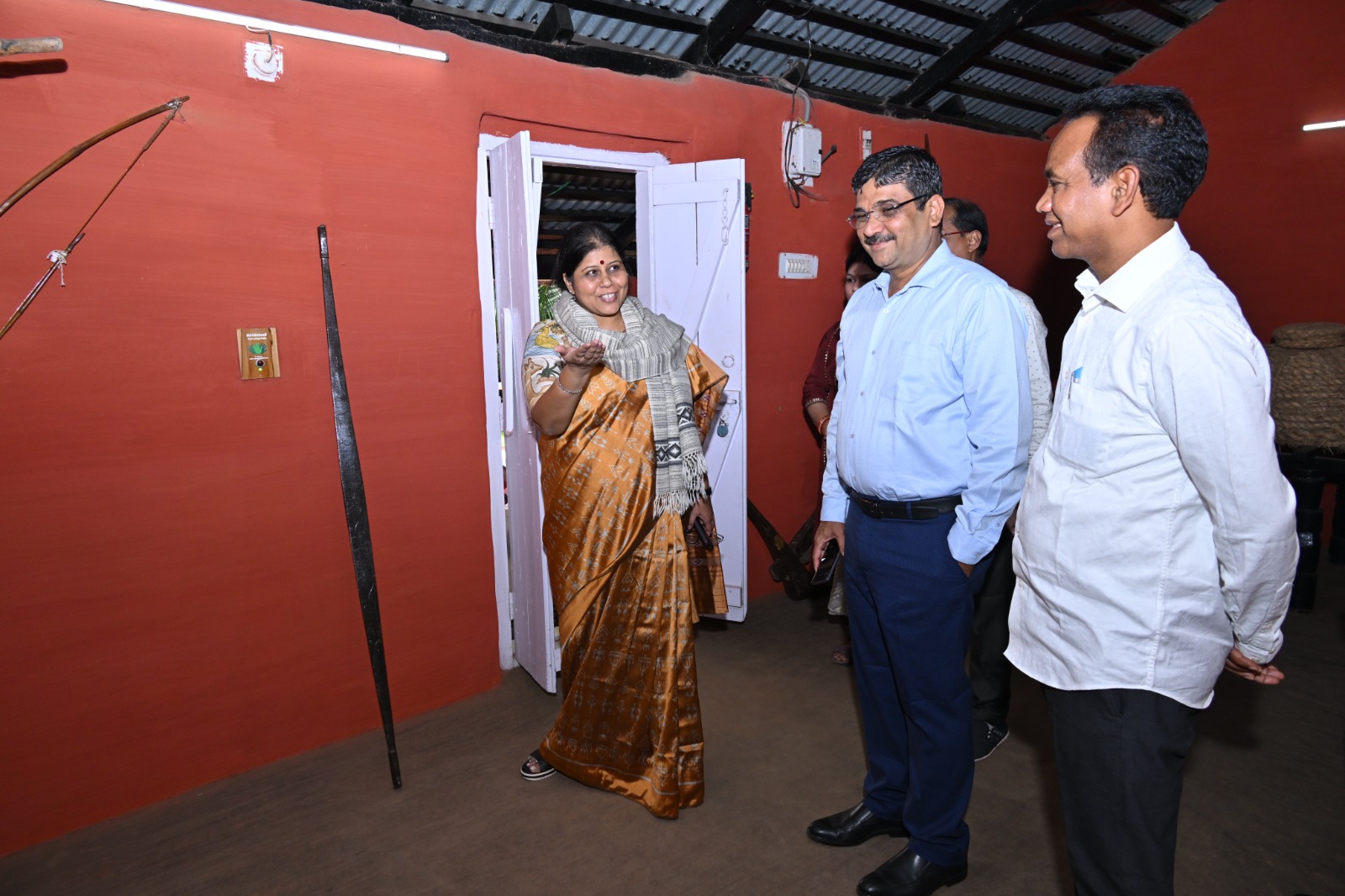 Bhubaneswar: Janjatiya Gaurav Divas is celebrated nationally to promote tribal art, literature, dance, music and culture and the State level Janjatiya Gaurav Divas has been organized at the Scheduled Castes and Scheduled Tribes Research and Training Institute(SCSTRTI).
Jagannath Saraka, Minister, ST &SC Development, Minorities & Backward Classes Welfare, Roopa Roshan Sahoo Secretary, ST &SC Development, Minorities & Backward Classes Welfare, Director Tribal Affairs and SCSTRTI Director Indramani Tripathy and others graced the occasion.
Minister Sri Saraka has expressed the opinion that celebrating the birth anniversary of the great revolutionary Birsa Munda as Gaurav Divas is not only a matter of pride for the state but also for the entire country.
On this occasion, Minister Shri Saraka opined that the state government is always trying to protect the tribals, their dignity and culture. Under 5T school transformation program new smart classrooms, a well-developed e-library, new sports equipment and all other advanced amenities are provided. Birsa Munda is an inspiration for our young generation.
Roopa Roshan Sahoo, Secretary, attended the program and enlightened the students about the successful yojana of the state government. She said, Odisha is the first state in the country to establish a Special Development Council to introduce tribal art and culture at the international level. Representatives of all tribal groups are members of this council. Education, livelihood, culture are the basic mantras of tribal development. To include culture in education, 422 tribal schools will have special place for tribal culture.
Chief Speaker of the program, Nihar Ranjan Patnaik, joined in and discussed about Birsa Munda in particular and advised the audience and students to take Birsa Munda as a role model.
On this occasion, Oraon, Paroja and Santal tribal dance group were performed and two books' mono graph son Gond and Paroja wereunveiling.
Janjatiya Gaurav Divas will be celebrated till 26November. Tribal painting competition, live demonstration of painting, art and craft exhibition, tribal art workshop and exhibition, state level tribal poet conference will be organised.
Indramani Tripathy, Director, SCSTRTI delivered the welcome address while Director of SC, Laxman Mallik gave vote of thanks.
Samarendra Bhutia, Officer on special duty welcome the guests to the Dias while other officers were present.