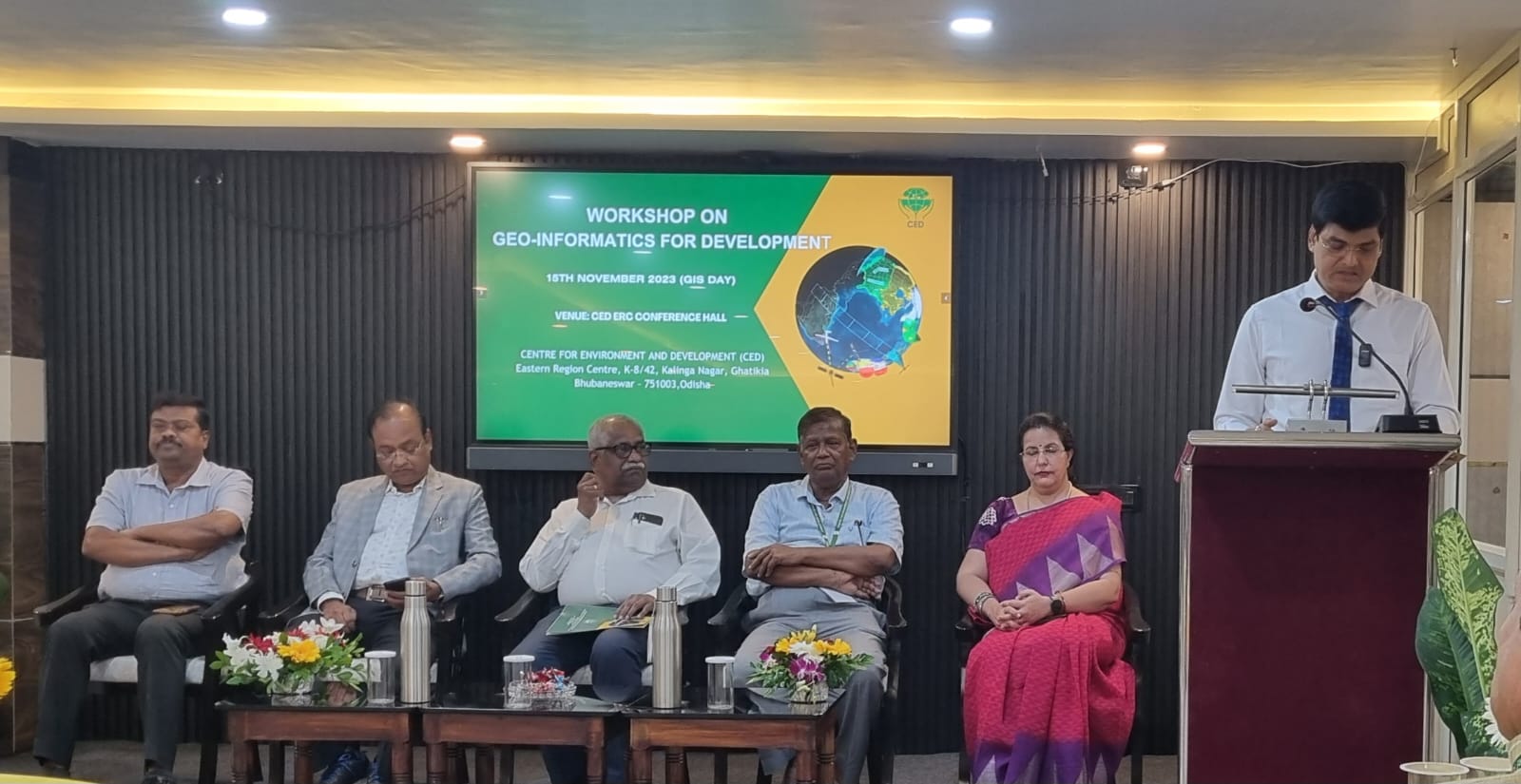 Bhubaneswar: Workshop on Geo-Informatics for Development was organised here at Bhubaneswar by Centre for Environment and Development (CED) Eastern Region Centre, Bhubaneswar. Geographic Information system is a technology that has revolutionised the way we understand and analyse our world. It provides a platform to store, manage and analyse geospatial data to help make informed decisions in variety of fields.

Dr. Babu Ambat Executive Director CED inaugurated the workshop . Among others Dr. Jayachandra Kannamedagu Chief GIS Expert CED Hyderabad, Dr P.K.Das Chief GIS expert CED Bhubaneswar, Dr L P Pattanaik OSD-Chief Town Planner and Dr Priyanka Mishra ,KIIT School of Architecture & Planning joined the workshop and delivered on the occasion .

From Urban planning to natural resources management GIS has proven to be an indispensable tool in solving complex issues. It provides valuable data insights, technologies that can improve the quality of life, promote economic growth and protect envarnoment.As technology continues to advance and geoinformatics become more accessible its role in sustainable development will only become more pronounced and impactful .
Therefore there always has been a need to discuss and deliberate on different aspects of geoinformatics, especially its crucial role in development sector. Geoinformatics has a crucial role to play in the field of Urban & Rural planning, inclusive planning in development, disaster management , disaster risk reduction, environmental conservation , biodiversity conservation , agriculture & food security , water resources and water supply , storm water drainage , solid waste management , health services , health epidemics , out brakes and pandemics , infrastructure development, infrastructure resilience , water source management , land tenure and property rights energy planning , natural resources management ,transportation, education and literacy , e-governance , citizen interface etc.
In this context the prime objective of the workshop is to introduce various aspects of geoinformatics through faculties, export participation and students who wish to build a career in the domain by bring them to a common platform to share knowledge and practices relating to GIS & Remote Sensing.
At the outset Pradeep Harichandan Director CED Bhubaneswar gave the welcome address and managed the workshop.