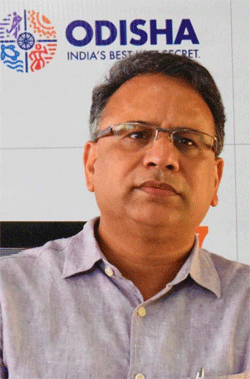 Bhubaneswar: State Government has started preparing Budget Estimates for the financial year 2022-23, which will be presented before the State Legislative Assembly during next session. 
Principal Secretary Finance, Vishal Kumar Dev has urged all Additional Chief Secretaries (ACSs), Principal Secretaries, Secretaries of various Departments to submit proposals for formulation of Budget Estimates for 2022-23 by 25 May.
Due to time constraints for completing the entire legislative process on account of the Panchayat and Municipal Elections during February and March, 2022, the Budget Estimates (Vote-on-Account), 2022-23 was presented in the Assembly on 30 March, 2022.
The Vote-on-Account Budget was then passed on 31 March, 2022 to enable the State Government to incur expenditure of Rs 1.06 lakh crore for the first four months of the financial year 2022-23 on existing establishment, schemes and projects.
Now the full-fledged Budget for the financial year 2022-23 is likely to be presented in the Odisha Legislative Assembly during the month of June, 2022, so that the On-Account provisions would be subsumed and the full Budget would be made available for incurring expenditure by Departmental Authorities after its approval by Legislative Assembly, Principal Secretary, Mr.Dev said in his letter.
In the meanwhile, some time has passed Post-Budget (VoA) and the Departments may need some internal re-alignment of Budget allocations to give effect to certain policy decisions, like —implementation of new schemes and programs, new CSS schemes of Government of India, and other evolving development and welfare priorities of the State Government, he pointed out.
"There have also been instances of re-appropriations so as to meet any additional requirement by surrender under appropriate units of expenditure. Above issues need to be addressed in the Budget Process so that expenditure is incurred by Public Authorities without any difficulties/ hindrances," said the Principal Secretary Finance.
Further, he informed that there is a need to prepare a separate Research and Development (R&D) Budget at the State Government level in order to capture the quantum and the quality of R&D Expenditure across all Departments.
Taking into consideration the above facts, all Departments have been asked to submit the modified Budget proposals, if any, within the hard ceiling communicated earlier in BETA system, along with the list of schemes earmarked for R&D on or before May 25, 2022, for formulation of Revised Estimates for 2021-22 and Budget Estimates for 2022-23.
"All such proposals shall be endorsed to the Planning & Convergence Department and Finance Department either electronically in OSWAS or through UOI Note duly approved by the Secretary of the concerned Department," Mr.Dev added.