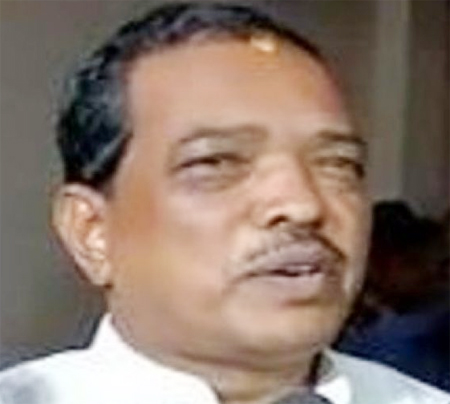 Odisha Government has assured the agitating members of Odisha Driver Mahasangha, who took out a massive rally in the capital city, to fulfil their demands within three months.
The State Government is to form a committee to look into the demands of Odisha Driver Mahasangha and necessary action will be taken within three months, said Commerce & Transport Minister Padmanabha Behera on Monday.
The decision was taken after a discussion with the drivers who are staging a protest in Bhubaneswar as the government had not fulfilled their demands.
The Minister said that the committee will assess what steps have been taken by other State Governments for the drivers. Any future course of action will depend on the findings of the committee.
The Minister said that the District Police have been directed to ensure that no driver faces any harassment at his work place while all RTOs have been directed to cooperate with the drivers when they go for renewing their license to to get new licences.
"The State Government will constitute a high power committee to study the issues faced by the drivers. Officials of Home, Transport, Finance and Labour department will be members in the Committee," Minister said.

Mahasangha's Secretary Chaitanya Pradhan said that the Organization had carried out a padayatra from various districts to Bhubaneswar on 21 October over a 10-point charter of demands which had not yet been fulfilled.
"Even after giving assurance to fulfill their demands, the government kept stalling it on the pretext of election and other reasons. In view of this, the Mahasangha decided to take to the street again," he said.
Their demands include enacting a special law for the protection of drivers, construction of restrooms every 100 kilometres on National and State Highways, and pension for drivers after attaining the age of 55.
Mr.Pradhan said that the State Government had earlier considered their demands of providing compensation to drivers in the case of accidental death or disability. The government had agreed to provide Rs 4 lakh in case of death and Rs 2 lakh in case of disability.
The other demands include health insurance of Rs 5 lakh, fixed salary, higher education facility for children, housing facilities, etc.
Traffic Movement came to a grinding halt in some areas as the drivers from several sectors under the aegis of the Odisha Drivers' Mahasangha held massive rallies and converged at the Master Canteen Square from all the districts of the state.
With flags and banners on their hands and slogans on their lips, the drivers alleged that the government was dilly-dallying on the issue even after the union held a rally in the capital last year and submitted a memorandum to it.
Due to the rally by the Mahasangha, the 'MoBus' service was disrupted across several routes in Capital City and nearby areas.